Assyrian Forces Secure Abandoned Front Line Town Against ISIS In North Iraq
Posted 2016-01-28 02:08 GMT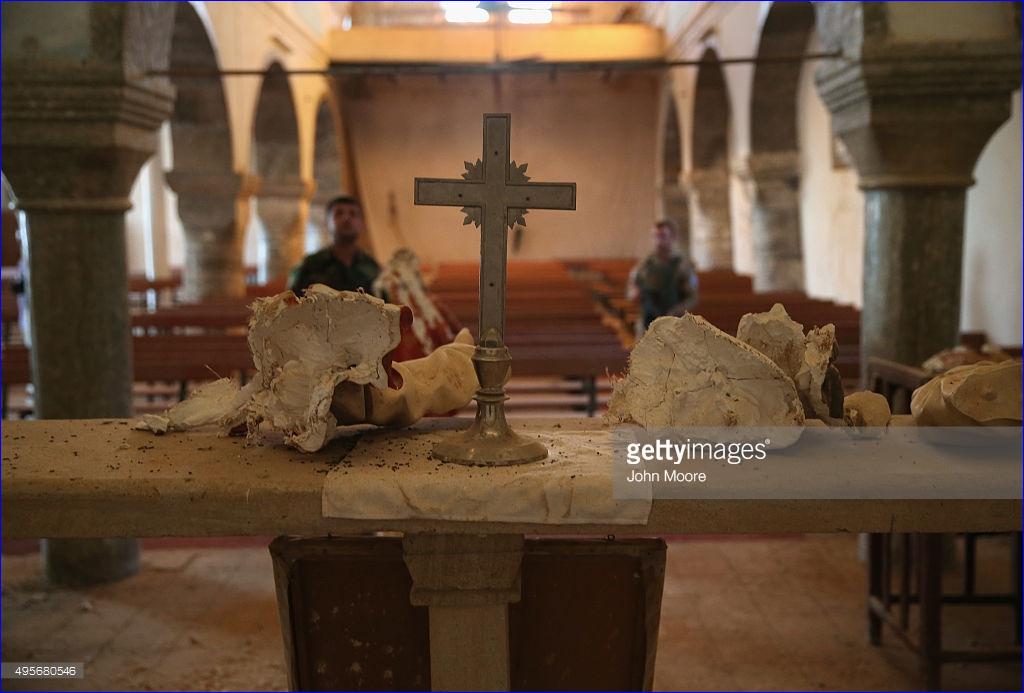 (AINA) -- The Islamic State of Iraq and Syria (ISIS) captured the city of Mosul, Iraq on June 10. Almost immediately thereafter it began to drive Assyrians out of Mosul and destroy Christian and non-Sunni institutions. On August 7, 2014 ISIS pushed into the Nineveh Plains north and east of Mosul, the last Assyrian stronghold in Iraq, causing 200,000 Assyrians to flee their homes to Arbel and Dohuk. Most have not returned.
Related: Timeline of ISIS in Iraq
There are no Assyrians/Christians remaining in Mosul, all have fled to the north, to Alqosh, Dohuk and other Assyrian villages. All Christian institutions in Mosul (churches, monasteries and cemeteries), numbering 45, have been destroyed, occupied, converted to mosques, converted to ISIS headquarters or shuttered.
Related: Church Bombings in Iraq Since 2004
ISIS has killed Assyrians in Mosul. It has snatched Assyrian girls from the arms of their mothers, never to be seen again (AINA 2014-08-28). ISIS has also engaged in the destruction of the Assyrian cultural heritage, both in Syria and Iraq. It destroyed the city of Nimrud, destroyed the walls of Nineveh, destroyed Assyrian artifacts in the Mosul museum. In Syria it destroyed Assyrian churches (AINA 2015-06-18) and archaeological sites (AINA 2014-05-17).
The Assyrian town of Telsqof, shown below in the pictures, was completely looted by ISIS (AINA 2014-08-13). The Assyrian residents fled the town, located north of Mosul, on August 7 when ISIS pushed into the Nineveh Plains (AINA 2014-08-07).