August 13 Report on North Iraq; 100,000 Yazidis At Risk
Posted 2014-08-13 21:10 GMT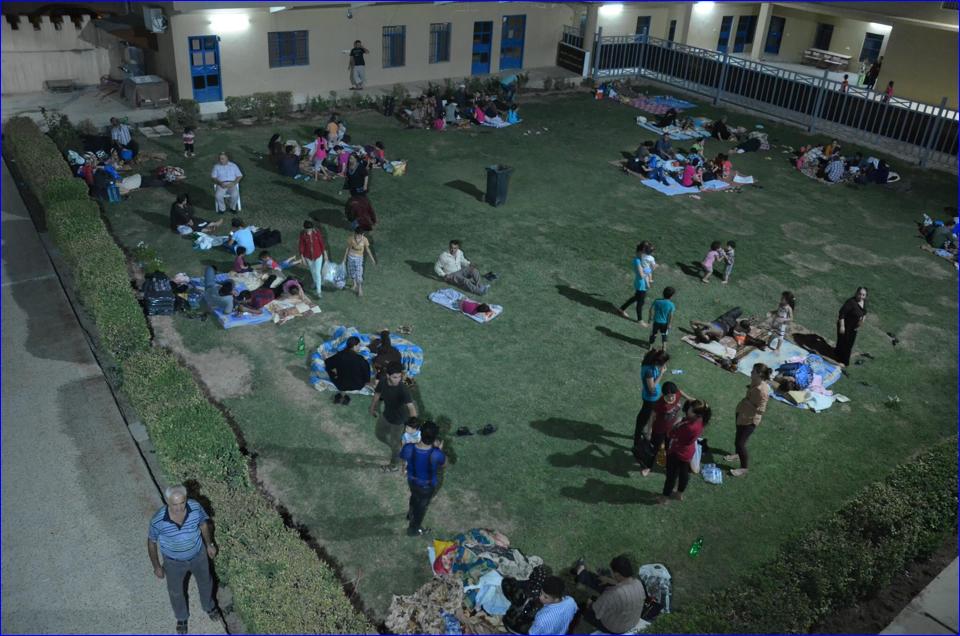 (AINA) -- The Hammurabi Human Rights Organization has issued its latest report, dated August 13, 2014, on the situation in North Iraq.
Mosul
ISIS forced child patients at the cancer hospital in Mosul to hold ISIS flags and then photographed them for propaganda purposes.
The Nineveh Plain
The Assyrian Christian towns of Telsqof and Bashiqa have been completely looted and plundered by ISIS. All homes have been emptied of valuables. The looting and theft occurred during daytime hours.
Yazidis
Reliable sources report that Turkish border guards killed ten Yazidis who had gathered at one of the border points between Iraq and Turkey and were demanding to be allowed to enter Turkish territory to save themselves from attacks by ISIS.
More than 100,000 Yazidis and other minorities are now in the town of Khanak and their situation is extremely dire. They do not have any food, water and shelter. The village of Hizawa has received a large number of refugees and is also in need of relief aid.
A paralyzing despair has gripped the Yazidis, who are pleading and begging for their rescue and asking to emigrate from Iraq. The prevailing sentiment among Yazidis is that there is no force that can protect them and that another catastrophe will befall them after a few years even if a safe haven is secured for them now in Iraq.
See all HHRO reports.
Translated from Arabic by AINA.