Turkey Delays Assyrian Monastery Trial For the Third Time
Posted 2009-02-17 01:22 GMT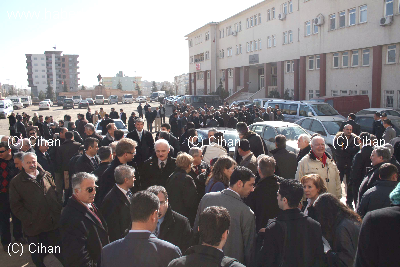 (AINA) -- For the third time Turkey has rescheduled the hearing for the different cases regarding the land dispute of St. Gabriel Monastery. The new hearing is set for March 4. International attention increased after the state escalated the issue (AINA 2-6-2009). The hearing on February 11 was supposed to address various issues including the issue of a wall the monastery built and whether the 270 hectares that were confiscated by the government belong to the monastery. Also the new claims raised in January by the Treasury to confiscate additional 130 hectares were planned to be adjudicated.
Click here for complete coverage of the St. Gabriel Monastery case.
More than 120 people gathered in front of the courthouse of Midyat; among them were villagers from the three villages who initiated the lawsuits against St. Gabriel. Many observers from the EU countries came, including three diplomats from Sweden, Finland and the Netherlands. Representatives of various Assyrian/Syriac organizations from abroad sent delegates. Demonstrating their solidarity with the Assyrian case, representatives from the Mahallamis (an Arabic speaking group in South-East Turkey) and Democratic Society Party (DTP), including the DTP member of the Turkish parliament from Batman Ayla Akat Ata, attended the hearing.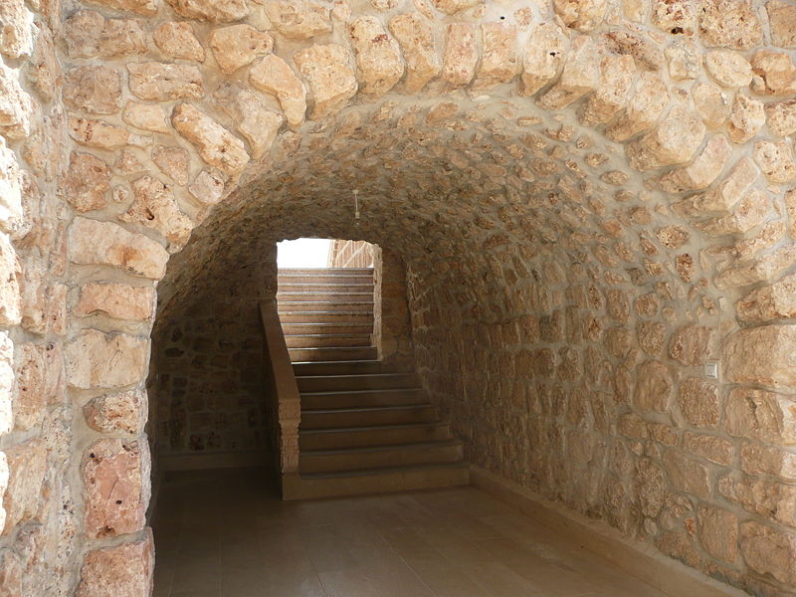 As Gerd Höhler, the reporter of a Cologne Newspaper, put it, this made very clear that the trial against St. Gabriel became "a political process and a yardstick for Turkey's European aspirations."
Observers and diplomats were allowed to enter the small court room but only a dozen chairs were available for the people involved in the trial. Journalists were sent out of the room by the Judge, but they did not miss too much. Less than an hour after opening the hearing was closed and rescheduled for March 4.
Observers speculated on how long this game might continue. Turkey is currently focused on the regional elections, to take place on March 29, and the EU issues seem less important to Erdogan. The campaign is dominated by domestic policy issues. Erdogan's AKP party is courting its radical Islamic clientele by maintaining and increasing pressure on a Christian religious center.
Meanwhile a support campaign for St. Gabriel has been started by a peace committee in Izmir. The campaign named Don't Touch Mor Gabriel has collected more than 5200 signatures in its appeal.
By Abdulmesih BarAbrahem