Iraq's Assyrian Community Experiencing Signs of New Life
By John Burger
Posted 2023-05-16 15:52 GMT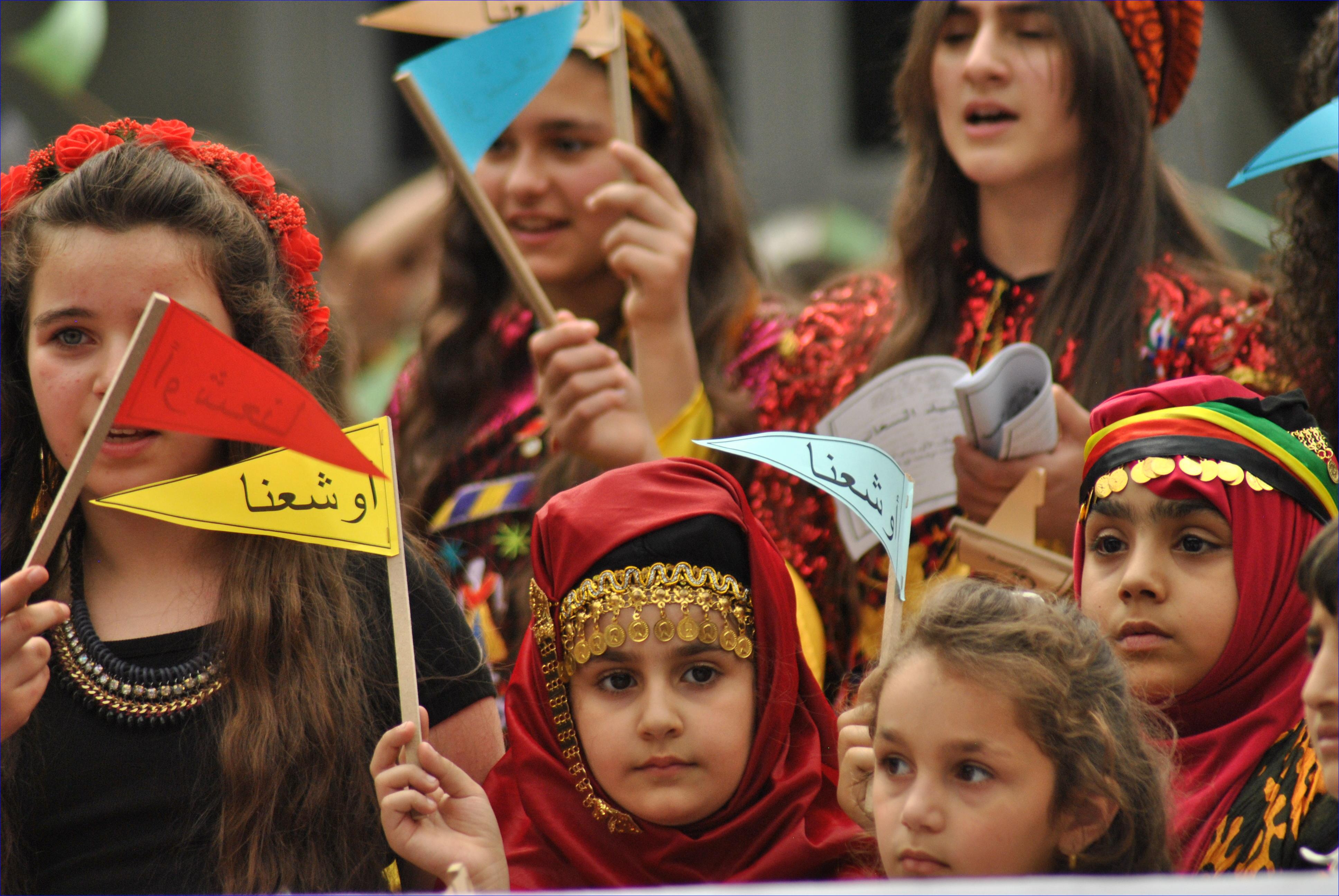 Although the number of Christians in Iraq continues to be low, there are signs of rebirth of the Church in areas that were severely impacted by the Islamic State group's rule there almost a decade ago.
On a recent visit to the United States, Archbishop Bashar Matti Warda outlined ways in which the Church is overcoming the struggles brought about by the ISIS reign of terror. He said that Christians, like most Iraqis, continue to face challenges because of corruption in the government.
Related: Timeline of ISIS in Iraq
Related: Attacks on Assyrians in Syria By ISIS and Other Muslim Groups
Warda, head of the Chaldean Catholic Archeparchy of Erbil, was in the United States for meetings with university officials and to receive an honorary doctorate at Walsh University, a Catholic institution in North Canton, Ohio. He said that plans are being discussed for collaboration between several U.S. Catholic universities and the Catholic University of Erbil, which he founded in the wake of the ISIS invasion.
Archbishop Warda oversees an Eastern Catholic archeparchy in Iraqi Kurdistan, where thousands of Christians from Mosul, Iraq's second largest city, and the Nineveh Plain, historic home to Iraq's Christians, took refuge as the Islamic State jihadists overran parts of the country and neighboring Syria. He has worked with other Iraqi Christian activists and groups, as well as Western aid organizations to rebuild and stabilize life for the Church there.
The Christian population in Iraq, which once exceeded a million, is down to about 200,000, he said. But some Iraqi Christians who fled to the West in recent years have opted to return, especially to Erbil, the major Christian city in the north. Asked why, Warda said that some have told him that it's because they want to rear their children in a Catholic environment.
"Because we live in the safe area of Kurdistan in northern Iraq," Warda said in an interview, Chaldean Christian growth in Erbil has doubled from 2,000 families to over 4,000 families since ISIS was defeated on the battlefield. "And also, we welcomed in the area Churches that had not been there before. So today, the Christian area of what we call Ankawa has the Assyrian Church, Syrian Catholic Eparchy, Syriac Orthodox Eparchy, Armenian Church, Latin Church, different Churches."
That, he said, brings the total Christian population of Erbil to over 8,000 families.
Effects of Pope Francis' visit
In addition to the university, the archeparchy was also able to open a hospital and four new schools, and the Syriac Orthodox Church has opened a school, for a total of 18 Christian schools. Many Muslim residents send their children to the schools, he said, because they trust them.
Asked what has changed in the wake of the liberation from ISIS, a group that used violent means to impose its version of Islam on all of society, the archbishop said, "First, everyone realized that using religion or using violence in the name of God and religion is a devastating fact and it's going to affect all. For example, 125,000 Christians were displaced because of ISIS but over 3 million Sunnis also were displaced because of ISIS, not to mention how many Shia were killed because of ISIS. So one [thing is] the awareness that enough [is] enough of using the name of God and religion and spreading violence."
In addition, he said Pope Francis' visit to Iraq in 2021 has had a lasting effect.
"No one has denied that his visit put Iraq in the news for the first time not [as an] Iraq of violence, not Iraq of kidnapping, not Iraq of killing and bombing. No no no, Iraq as a joyful people receiving a guest," said the 53-year-old archbishop, a member of the Redemptorist Order. "His visit, for example, made possible for Iraqi channels to speak about Christianity in Iraq, the history, the religious science, the persecution, the difficulties, the contribution of those Christians."
He hopes, though, that textbooks used in public schools will follow suit.
"What's not in the curriculum is the history of Christianity in Iraq, the contribution of Christian science in the 9th and 10th century, the contribution of the Christian translators who translated the ... first philosophical texts from Greek to Arabic, to make it possible for Arab people to read philosophy. It's not there, what we call the historical sites from the 7th and 8th century, some of the big monasteries, some of the big citadels, some of what we call historical facts of monks and monasteries that was spread all over, all over Iraq."
The archbishop expressed gratitude for the help of reconstruction provided by organizations such as Aid to the Church in Need, the Knights of Columbus, and Hungary Helps, as well as students and active and retired teachers who are volunteering to work in the Catholic University of Erbil and other schools for months at a time, but said that more help is always needed.
"We thank God that we passed the difficult times, but the challenges are still there, and we look on our Christian brothers and sisters [in the West] to really help us maintain this kind of help, support, solidarity so we can continue."