Iraqi Shabak Security Forces Block Assyrian Church, Threaten Pastor
Posted 2018-12-01 00:14 GMT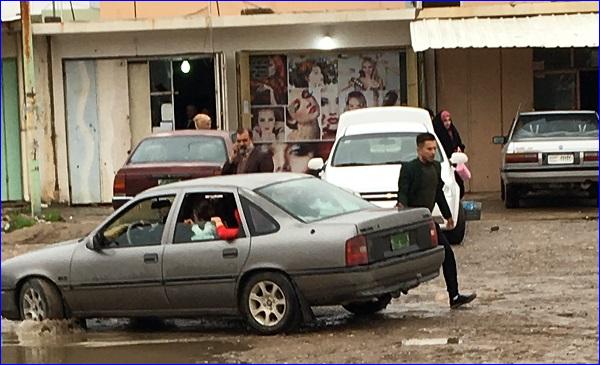 Bartella, North Iraq (AINA) -- For the second time in five months, Iraqi military forces have trespassed on St. George Assyrian Church in Bartella, and threatened its pastor, Fr. Behnam Benoka.
On 10:30 this morning several cars containing a wedding party drove up to the church and parked in front of it, blocking access. The people in the cars identified themselves as Shabaks and claimed they were part of Iraqi Military Operation Forces.
Related: Timeline of ISIS in Iraq
Related: Attacks on Assyrians in Syria By ISIS and Other Muslim Groups
The group of Muslims claimed to have wedding and needed have to take photos in a photo studio in front of the church, and then they blocked the church with their cars and started shooting automatic weapons into the air for more than 30 minutes. When no security members of Bartella came to stop them Fr. Benoka was forced to go to the shooters to tell them to stop, but they screamed at him and threatened him and told him that nobody is going to stop them.
On July 12th Iraqi forces broke into St. George and occupied it for several hours.
Assyrians in north Iraq have repeatedly asked for Assyrian police and security forces to guard their towns and villages but Iraqi and Kurdish authorities have blocked the creation of Assyrian forces.