Assyrian Mayor in Iraq Who Was Illegally Removed Reinstated
Posted 2018-08-08 15:51 GMT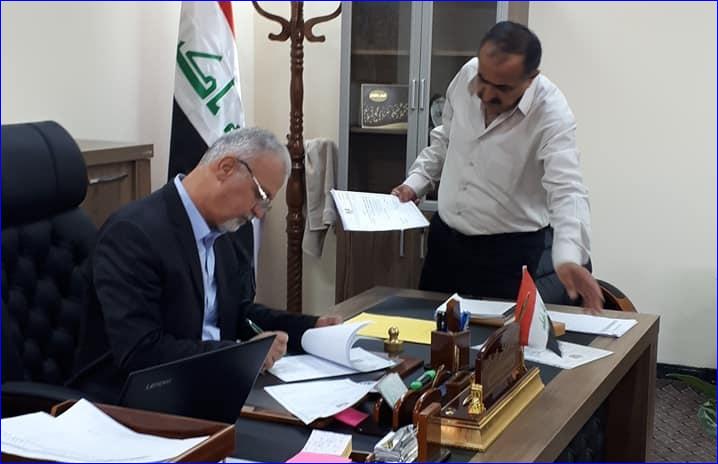 Tel Kepe, North Iraq (AINA) -- Basim Bello, the Assyrian mayor of Tel Kepe, an Assyrian town in north Iraq, has resumed his duties as the mayor of Tel Kepe after he won his case in the Iraqi federal court. Mr. Bello was illegally removed from his office by Kurdish authorities and replaced with Adel Kiryakoza, a member of the Kurdistan Democratic Party (AINA 2017-08-06).
The governor of Nineveh enforced the court's ruling yesterday.
Mr. Bello was removed from his office on August 3, 2017 by the Nineveh Provincial Council. He was the second Assyrian mayor to be illegally removed by Kurdish authorities. The Assyrian Mayor of Alqosh, Fayez Abed Jawahreh, was removed from his office in July, 2017 (AINA 2017-07-21, 2017-07-28).