Turkey's Assyrian Community Welcomes Property Return
By Selahattin Erol
Posted 2018-05-23 21:56 GMT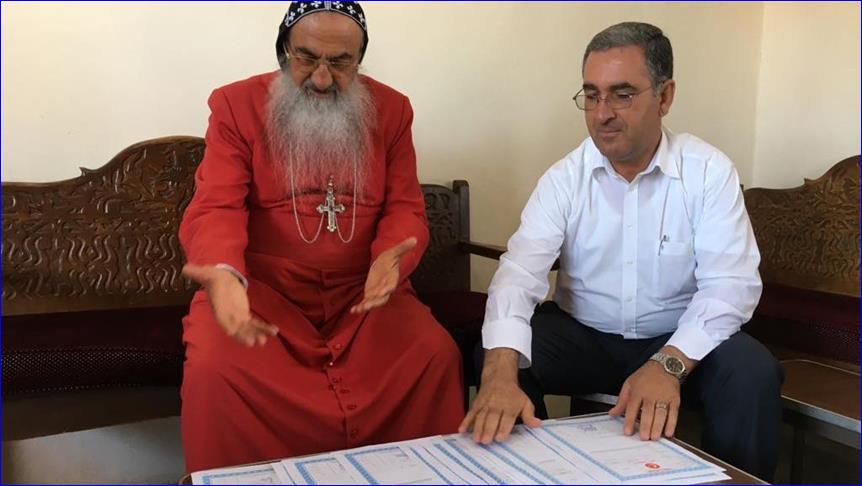 MARDIN, Turkey -- Turkey's Syriac [Assyrian] minority in the southeastern Mardin province welcomes the return of legal ownership of cemetery land and properties to their community, a monastery official told Anadolu Agency on Wednesday. Kuryakos Ergun, head of the foundation at Mor Gabriel Monastery, said the problem arose when the Mardin municipality's status was changed to a metropolitan municipality in 2014.
Related: The Case of the St. Gabriel Assyrian Monastery in Midyat, Turkey
As a result, the title deeds of the monastery, church, and cemeteries belonging to the Foundation of the Monastery of Mor Gabriel were handed to the Turkish state treasury. "Today, monasteries, churches, and the cemetery lands of the Syriac community were transferred to the foundation. This arrangement, which resolves property disputes, is of great importance," he underscored. He also praised Turkish President Recep Tayyip Erdogan and all those who made it possible to reach such a consensus. Last July, Deputy Prime Minister Hakan Cavusoglu pledged to return the mistakenly transferred lands and cemetery.