EU Commission's Turkey Report Touches on Property Rights As Well
By Bar Daisan
Posted 2018-04-20 16:33 GMT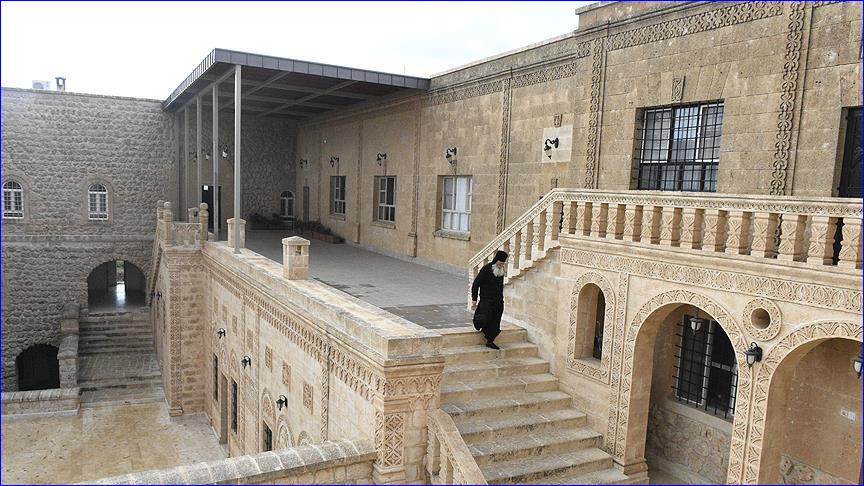 Brussels (AINA) -- In its new report on accession, the European Commission in Brussels has given Turkey the worst testimonial yet, attesting that the country is facing serious regressions in the rule of law, freedom of expression and the independence of the judiciary.
Related: The Case of the St. Gabriel Assyrian Monastery in Midyat, Turkey
"Turkey has been moving away from the European Union", states the report.
Within the framework of accession negotiations with Turkey, 16 chapters have been opened so far and one of these was provisionally closed. Under the currently prevailing circumstances, the report concludes, that "no new chapters are considered for opening." This means full stop of the accession process.
Overall, the EU Commission has certified the government in Ankara serious deficiencies in the areas such as justice, public administration reforms, fundamental rights and freedom of expression.
With respect to state of emergency which was declared mid July 2016 following the coup attempt, the EU report states that "disproportionate measures" have been taken by the government in a broad scale and collective nature, such as "widespread dismissals, arrests, and detentions," which continue to raise serious concerns in Brussels. Turkey should lift the state of emergency without delay," demands the report.
Furthermore, the Commission requests that Turkey should reverse the current negative trend in the rule of law and fundamental rights. It should "reinstate the necessary conditions to ensure the independence, accountability, quality, efficiency and professionalism of the judiciary.". In this context, Turkey should "respect its international obligations in relation to respect for fundamental rights and freedoms and effectively address serious human rights violations, including effectively investigating allegations of ill-treatment and torture," says the report.
During the reporting period, there had been "continued significant deterioration in key areas of human rights" and the "dismissal of judges and prosecutors, as well as constitutional amendments, further undermined the efficiency and independence of the judiciary".
Property rights
The EU experts also touch upon the property rights and express serious concerns in view of "confiscations under the state of emergency of property of many institutions, companies or private individuals, for which there is no domestic remedy." Appeals against expropriation decisions for large parts of the historical centre of Diyarbak?r were rejected in the court of first instance (story).
Regarding the implementation of the Law on Foundations which concerns Christian religious properties, "most of the appeals against rejected claims for restitution of properties are pending either before local courts or at the European Court of Human Rights," states the report.
Further noted is the special case which relates to the ownership of the Assyrian Monastery of Mor Gabriel 's land which is ongoing. After a number of Assyrian properties came under risk of expropriation in Mardin, "amendments to the Law on Foundations were introduced in March 2018 as a first step towards the registration to the community foundations." This concerns a list of 56 properties in Mardin, out of over 110 disputed immovables.