Christmas Around the World in Pictures
Posted 2017-12-25 18:15 GMT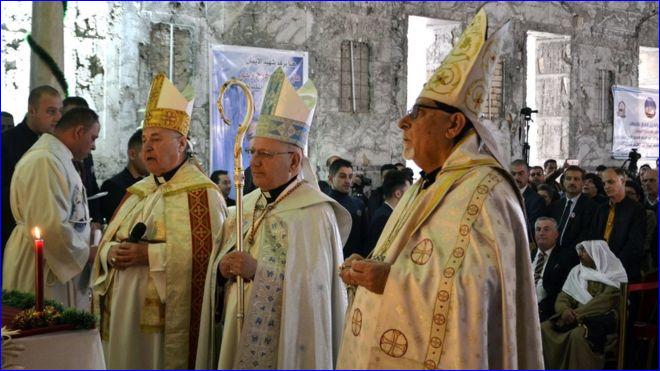 (AINA) -- Two billion Christians celebrated Christmas yesterday and today around the world. It is a joyous time for all, the celebration of the birth of Jesus Christ and his message of love and charity, but for some the times have not been well, as many Christians around the world face persecution and genocide.
Related: Timeline of ISIS in Iraq
Related: Attacks on Assyrians in Syria By ISIS and Other Muslim Groups
For the Assyrians of Iraq and Syria the last three years have been catastrophic, as they have faced genocide at the hands of ISIS and have been driven from their homes. In 2004 the Assyrian population of Iraq was 1.5 million, now it has decreased to 400,000. Most have fled the country for Europe, Australia and America. The same is true for the Assyrian population in Syria.
Despite this, Assyrians in Iraq and Syria celebrated Christmas with joy and relief.