Unrecognized Genocides Conference Held At Adelphi University
Posted 2017-11-10 19:30 GMT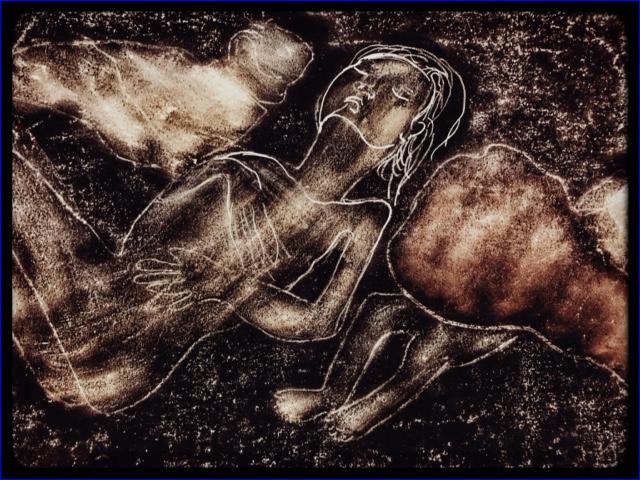 Garden City, New York (AINA) -- A conference on the recognition of genocide was held at Adelphi University on Thursday. The Conference, titled Genocides Unrecognized, addressed the issue of the recognition and denial of the various genocides in history, including the Assyrian, Armenian and Greek genocides by Ottoman Turks in World War One, the Native American genocide, the Rwandan genocide, as well as proxy war genocides, such as in Syria and Yemen.
Related: The Assyrian Genocide
The Turkish genocide of World War One targeted the Christian communities in the Ottoman Empire and claimed the lives of 750,000 Assyrians (75%), 1,000,000 Greeks and 1.5 million Armenians.
The conference was organized by the Reflections of War Initiative (ROW) and was co-sponsored by the Sociology and Criminal Justice Program, the Anthropology Department, the Center For Professional and Continuing Studies, the Assyrian International News Agency, and the Greek Genocide Resource Center (based in Australia).
Related: Timeline of ISIS in Iraq
Related: Attacks on Assyrians in Syria By ISIS and Other Muslim Groups
The conference presented the history of the genocides of Assyrians, Greeks, Armenians, Native Americans, and explored the issue of the denial of genocide. Speakers included Dr. Stephanie Lake, Department Chair of the Criminal Justice Program, Professor Argie Agelarakis, Anthropology Department, Julian McBride, director and CEO of the ROW Initiative, Jaran Dragvik, the ROW Initiative, Raphaela Stan, the ROW Initiative.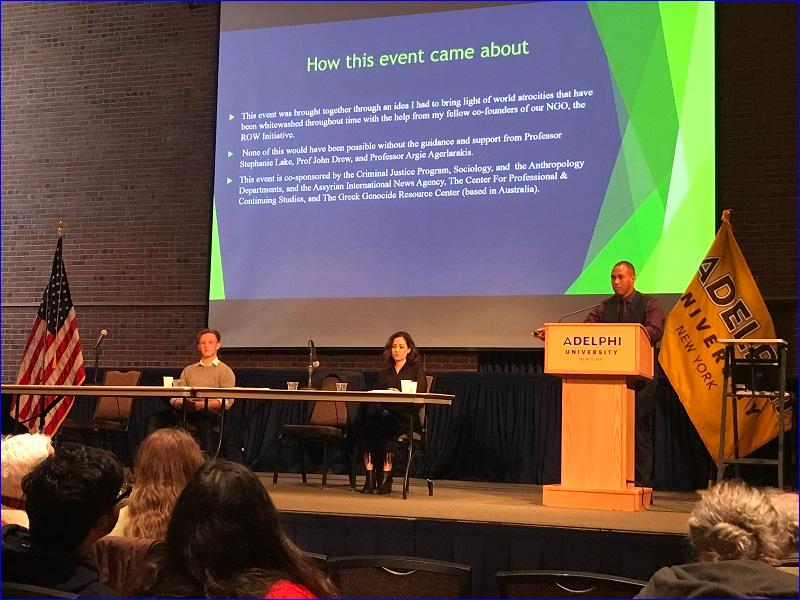 The ROW Initiative is an expeditionary anthropological NGO whose mission is to bring more awareness to the atrocities of combat through reflections, such as artwork and photography. According to its founder, Julian McBride, "As the director, I co-founded this Initiative alongside my peers from various backgrounds to help make this successful, among them, Jarand Dragvik, Raphaela Stankovait, Vladyslav Verba, Nicholas Cosmo, John Salica, Amberly Jaycox, and Rebecca Holmquist."