Assyrian Organizations Condemn Turkey's Seizure of Assyrian Properties
Posted 2017-07-08 17:45 GMT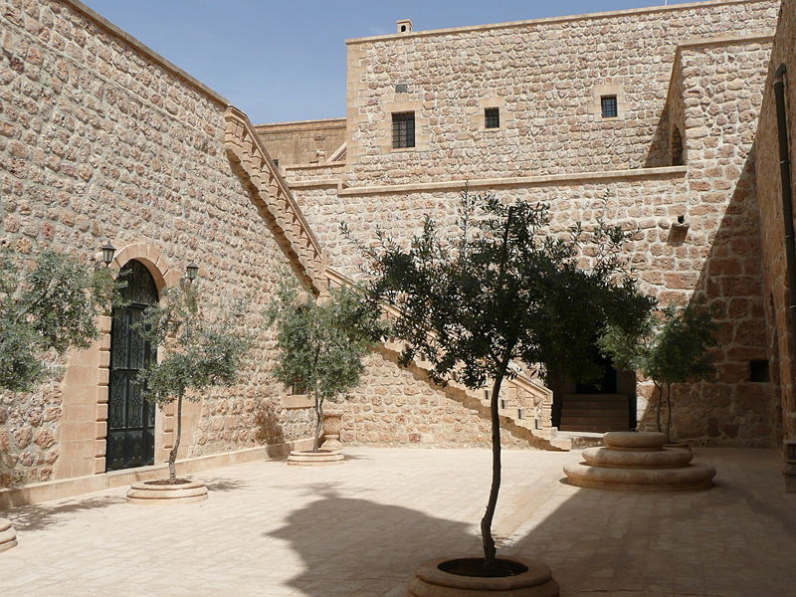 (AINA) -- Assyrian organizations in the United States and Europe have issued statements condemning Turkey's seizure of 50 Assyrian religious properties. In the U.S., five organizations signed a joint statement condemning the seizures, saying "...we appeal to our government, the United Nations, the European Union and all international institutions and Human Rights Organizations to demand that Turkey stop this policy of religious and ethnic intolerance and immediately return the monasteries and churches to their rightful owners."
Related: Turkey Seizes 50 Assyrian Churches and Monasteries, Declares Them State Property
Related: Turkey Seizes Assyrian Monastery Property
Related: The Case of the St. Gabriel Assyrian Monastery in Midyat, Turkey
The statement was signed by the following:
Carlo Ganjeh, Assyrian Universal Alliance, USA
David William Lazar, American Mesopotamian Organization, USA
George Stifo, The Assyrian Democratic Organization, USA
Dr. Sargoun Issa, Restore Nineveh Now Foundation, USA
Fred Issac, Assyrian Democratic Movement, USA
In Europe, the Assyrian Confederation of Europe and the Assyrian Genocide Research Center issued statements condemning the seizures (AINA 2017-07-06). Sabri Atman, the director of the Assyrian Genocide Research Center, said "this attempt to confiscate Assyrian properties, including churches, monasteries and cemeteries, is considered by Assyrians around the world as the continuation of the Assyrian genocide of 1915."