Assyrian Confederation of Europe Established in Brussels
Posted 2016-04-25 21:34 GMT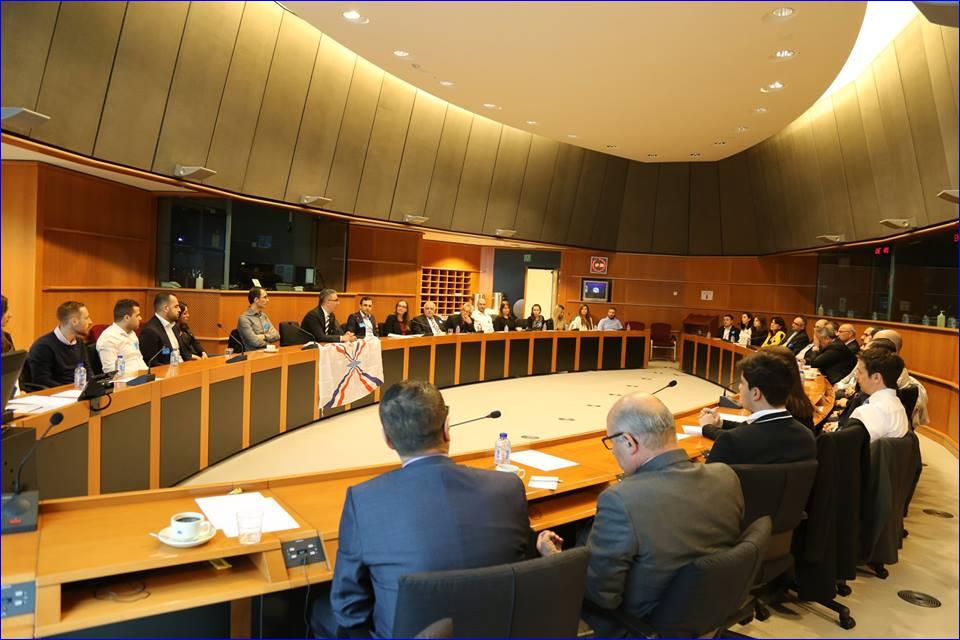 Brussels (AINA) -- On April 22nd, the Assyrian Confederation of Europe was officially established at the European Parliament in Brussels. The new organization is meant to unify the voice of the 500,000 thousand Assyrians living in Europe by bringing together the Assyrian national federations from several EU countries.
The Confederation currently comprises the Assyrian Federations of Belgium, Germany and Sweden. These Federations work to bring together the Assyrian populations, associations and organizations in their countries, and the Confederation represents the consolidation and expansion of their work at a European level. Several other Assyrian organizations are in the process of joining the Confederation as associate members or full members as national federations in their host countries.
The Assyrian Confederation of Europe and its constituents seeks to foster Assyrian social, cultural and political activities and participation. With the establishment of the Confederation, the Assyrians on the European continent can both contribute to and gain from the other Assyrians. The pooling of Assyrian resources, talent, and expertise will facilitate projects and endeavors in every field pertaining to the social and cultural welfare of Assyrians in Europe.
Assyrian first came to Europe in the late 1910s and early 1920s, after the Turkish genocide of Assyrians in 1915, which claimed 750,000 Assyrians (75%).
Related: Assyrian Genocide 100
The first Assyrians arrived in Marseilles and Toulouse in southern France. Since then the exodus from the land known historically as Assyria has continued and accelerated in recent years. Ethnic cleansing, kidnappings, massacres and targeted killings along with the general turmoil in the Middle East continues to drive Assyrians away from the Middle East.
Related: Timeline of ISIS in Iraq
Related: Attacks on Assyrians in Syria
Today there are large Assyrian populations in Sweden, the Netherlands, Germany, France, Belgium, Denmark, Great Britain, Switzerland, and smaller populations in Spain and Greece.