Kurdish YPG Forces Attack Assyrians in Syria, 1 Assyrian, 3 Kurds Killed
Posted 2016-01-12 08:47 GMT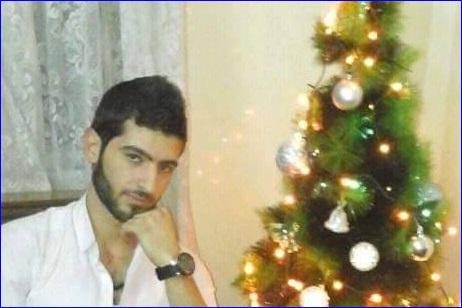 Qamishli, Syria (AINA) -- Members of the YPG Kurdish militia conducted a surprise attack on Assyrian checkpoints in the Al-Wusta district of Qamishli, which is a predominantly Assyrian area. The checkpoints are manned by the Sootoro/GPF Assyrian security forces and were setup after three Assyrian restaurants were bombed on December 20, 2016 (AINA 2015-12-30), which killed 14 Assyrians.
The Kurdish attack lasted for one hour, with heavy exchange of machine gun fire between the Assyrian Protection Force (Sootoro) and the YPG militia. 1 Assyrian fighter was killed, identified as Gabriel Henry David, and 3 Assyrians fighters were injured. According to reports, 3 Kurdish YPG fighters were killed in the clashes.
The Assyrian Protection Forces are affiliated with the Syrian National Defense Forces.
The YPG militia has previously made several attempts to take control of Al-Wusta but have been stopped by Sootoro. As recently as two weeks ago, Kurdish YPG militia directed their weapons against the Sootoro fighters but fighting was averted at the last moment.
After the restaurant bombings many Assyrian residents of Qamishli suspected the YPG militia to be the real culprit, not ISIS. There was no credible claim of responsibility by ISIS, only a vague statement in a scarcely used social media account. Although one of the bombings was reported to be a suicide attack, it is now known that all three bombings were by a bag placed in each restaurant.
This attack on Assyrian checkpoints has only increased the suspicion by Assyrians that it was the YPG that was behind the restaurant bombings. The attack is seen as an attempt by the YPG to take control of Qamishli and not allow Assyrians any control over their own territories.
Qamishli has a population of 185,000 Assyrians, Kurds, Arabs and Armenians, with nearly 50,000 Assyrians.