ISIS Bomb Assyrian Homes, Monastery in Iraq, Cemeteries Vandalized
Posted 2015-12-26 10:21 GMT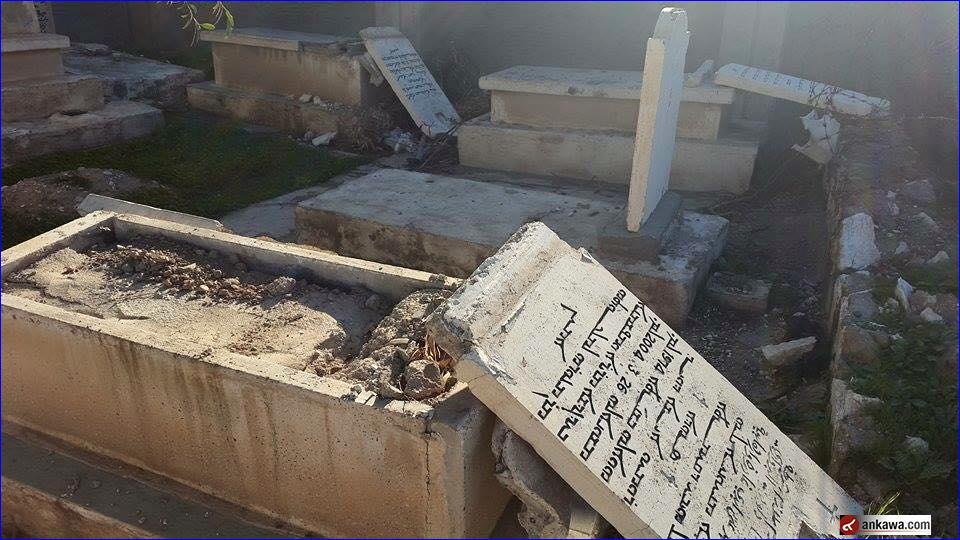 (AINA) -- Two days ago ISIS bombed ten Assyrian homes and a monastery in the Assyrian village of Tel Kepe in north Iraq. The blasts injured several people. The monastery belonged to Assyrian nuns. According to residents, ISIS threatened to bomb Assyrian homes in other villages in the area.
On November 27 a cemetery in Kirkuk used by the Assyrian Church of the East and the Syriac Orthodox church was vandalized. Graves were opened, tombstone and crosses were destroyed. Another Assyrian cemetery in west Kirkuk was also vandalized. The identity of the perpetrators is unknown.
Christian and Muslim officials condemned the attacks on the cemeteries. Chaldean Patriarch Louis Sako condemned the destruction of the cemeteries and said "We live in difficult conditions, but we will not accept injustice and systemic radical thinking against Christians..."
Related: Timeline of ISIS in Iraq
In August of 2015 ISIS drove into the Nineveh Plains in north Iraq, forcing nearly 200,000 Assyrians to flee from their homes and villages. Most have not returned.