7 Assyrian Refugees Drown While Crossing Aegean Sea
Posted 2015-11-20 02:49 GMT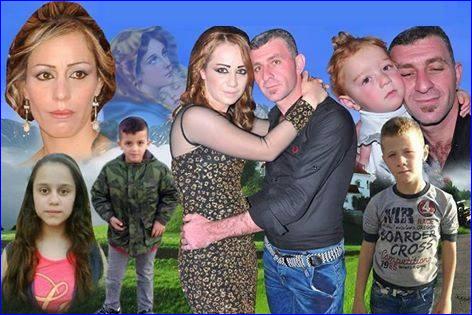 (AINA) -- Over a dozen passengers drowned when a boat carrying refugees across the Aegean Sea to Greece capsized on November 17. Seven of the passengers were Assyrian refugees from Baghdede (Qaraqosh), Iraq. The Assyrians, 4 of them children, were members of two families. They have been identified as:
Stephen Marzena Marogeh
Silvana Sami Marogeh (wife)
Angie Marogeh (Daughter)
Mark Marogeh (son)
Samah Sami Marogeh (Silvana's sister)
Haneen Salem Saman Shasha (Samah's daughter)
Marvin Shasha (Samah's son)
Related: Timeline of ISIS in Iraq
Baghdede, formerly the largest Assyrian town in Iraq with 50,000 residents, was captured by ISIS last year on August 7, causing all 50,000 Assyrians to flee (AINA 2014-08-07). They have not returned and are living in Ankawa, a suburb of Arbel, and Dohuk (Assyrian Noohadra). Many have left the country and most of the others have expressed a desire to leave.