Assyrian Priest, Deacon Kidnapped in Homs, Syria
Posted 2015-05-22 18:30 GMT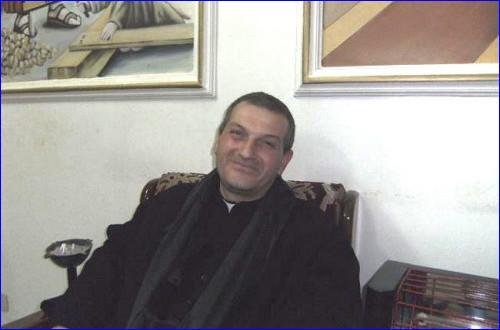 (AINA) -- An Assyrian priest and deacon were kidnapped yesterday in Homs, Syria. According to witnesses, two armed men riding a motorcycle entered the grounds of the Mar Ilyan al-Sharqi monastery of the Assyrian Catholic Church at about 3 PM. The monastery is located in the town of al-Qaryatayn in the Homs Region. The kidnappers forced the head of the monastery, Fr. Jacques Murad, and Deacon Hanna Boutros into Fr. Murad's own car and drove away.
No information is available on the identity of the kidnappers and they have not contacted anyone.
In April, 2013 an Assyrian and a Greek Bishop were kidnapped in Syria, there whereabouts is still unknown.
Related: Attacks on Assyrians in Syria By ISIS and Other Muslim Groups
Attacks on Assyrians in Syria have escalated since 2012, resulting in multiple instances of killings, kidnappings and attacks on churches and villages.