Up to 373 Assyrians Captured By ISIS, Executions Have Begun
Posted 2015-02-26 23:43 GMT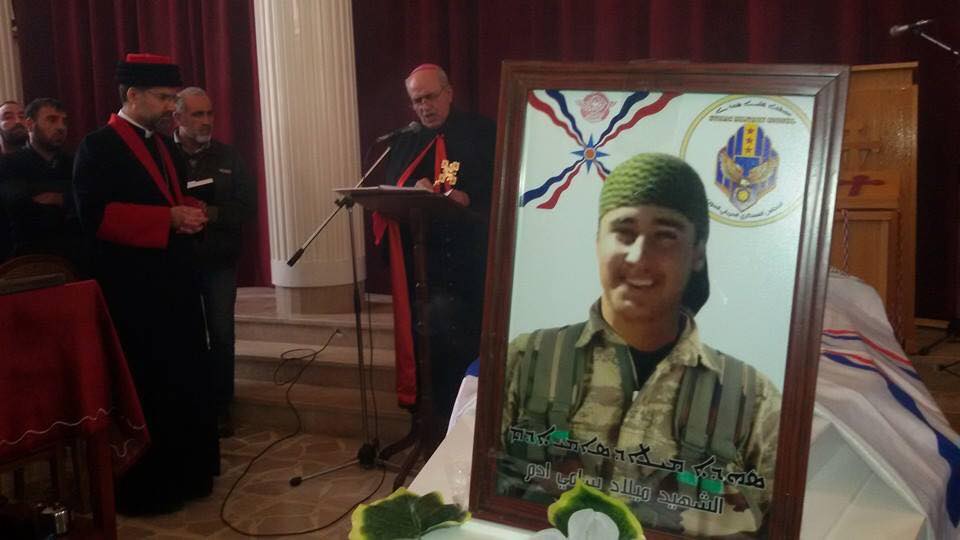 Hasaka, Syria (AINA) -- According to Assyrian leaders in Hasaka, the number of Assyrians captured by ISIS is as high as 373. There are 150 confirmed captives whose names are known. Various news agencies reporting today raised the number of captured Assyrians to 250.
Aid to the Church in Need is reporting that some of the captured Assyrians have been executed. The Aleteia news agency is reporting that up to 350 Assyrians may have been captured, and that executions have begun. Aleteia reports that 12 fighters from the Assyrian village of Tel Hurmiz, two of them women, have been executed by ISIS.
According to Assyrian fighters in Tel Tamar, ISIS has withdrawn from the Assyrian villages of Tel Goran, Tel Shamiran and Tel Jazira. But residents and fighters have not reentered the villages for fear of booby traps left by ISIS.
Assyrian sources in Hasaka say ISIS claims to have sent pictures of the captured Assyrians to the U.S. government with an ultimatum to stop airstrikes against them else all Assyrians will be killed.
Funerals for Fighters
Funeral services were held yesterday for the 9 Assyrian fighters killed while fighting ISIS. Their names are:
Milad Sammy Adam
George Maholian
Tamir Darwish
Marius Hurmiz
Simon Somo
Abraham Qatina
Joseph Afeh
Julian Osi
Haysam from Hasaka