Photos of Christmas in Iraq
Posted 2014-12-26 01:09 GMT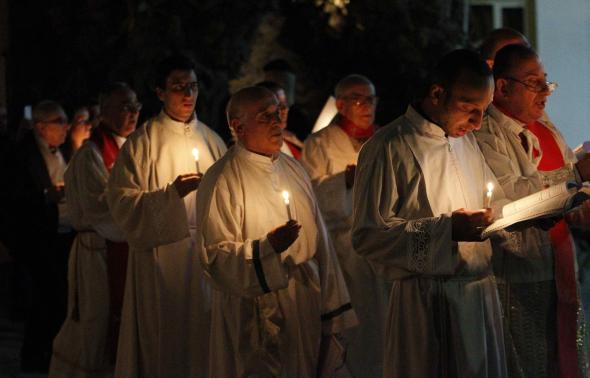 (AINA) -- 2014 was a bad year for the Assyrians of Iraq, who comprise 95% of the country's Christian population. ISIS drove nearly 200,000 Assyrians from their homes and villages in the Nineveh Plain, forcing them to flee further north. They have been living as refugees since August 7.
But the spirit of Christmas has not been dampened, and members of the four major Assyrian denominations celebrated Christmas. The four denominations are
The Assyrian Church of the East ("Nestorian"), established in 33 A.D. by Theodos, Thomas, and Bartholomew
The Syriac Orthodox Church ("Jacobite"), established in 450 A.D.
The Chaldean Church of Babylon ("Chaldean", Roman Catholic), established in 1552 A.D.
The Syriac Catholic Church
See Timeline of ISIS in North Iraq.
The following are photos of Christmas in Iraq.