ISIS Abduct 3 Year-old Assyrian Girl From Fleeing Family; 3 Starve to Death
Posted 2014-08-25 16:47 GMT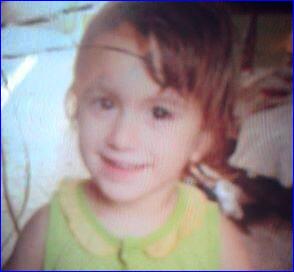 (AINA) -- Christina Khader Ebada, a 3 year-old Assyrian girl, was abducted from her family as they were leaving Baghdede. ISIS escorted the family, as well as many other residents, to the Khazar checkpoint and told them to leave and never return. The girl was last seen by her mother crying and sobbing as a heavily bearded man carried her away.
The Ebada family was one of a handful of Assyrian families that had not left Baghdede when the Kurdish forces withdrew on August 7, leaving the city unprotected (AINA 2014-08-07).
In Bashiqa, a predominantly Assyrian village northeast of Mosul in the Nineveh Plain, a Muslim resident entered the home of his Assyrian neighbors, a father and son, because of a bad smell and discovered their bodies. He found the father George David and his son Saad David dead from starvation. Both father and son were deaf and mute and may not have known to leave after ISIS entered the town. The Muslim neighbor buried the bodies in a church.
Also in Bashiqa, an elderly Assyrian man aged 70 was found in his home sitting in his chair dead, the cause of death starvation.
Since entering Iraq and capturing Mosul on June 10, ISIS has driven all Assyrians from that city. There are no Assyrians/Christians remaining in Mosul. ISIS has also destroyed or occupied all 45 Christian institutions in Mosul (AINA 2014-07-29). It has targeted all non-Sunni Muslim groups -- Shabaks, Yazidis and Turkmen.
On August 7 ISIS moved north of Mosul into the Nineveh Plain, a predominantly Assyrian area, causing fear and panic and forcing 200,000 Assyrian to flee from dozens of Assyrian villages and towns, as well as from Baghdede (Qaraqosh), Bartella and Karamles.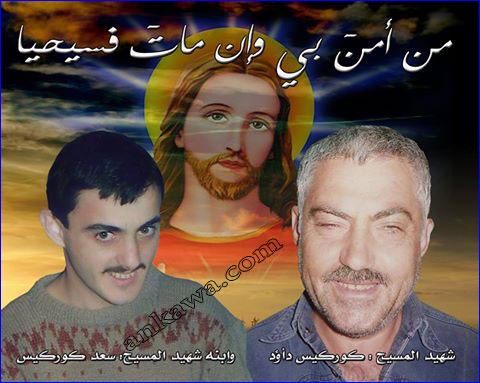 ISIS captured the predominantly Yazidi towns of Sinjar and Zumar, causing 150,000 Yazidis to flee and 40,000 to be trapped on Sinjar mountain. Thousands died from exposure.
See Timeline of ISIS in North Iraq.
ankawa.com contributed to this report.