4,000 Assyrians in Chicago, 1,000 in San Francisco Rally for Assyrians in Iraq
Posted 2014-08-09 20:42 GMT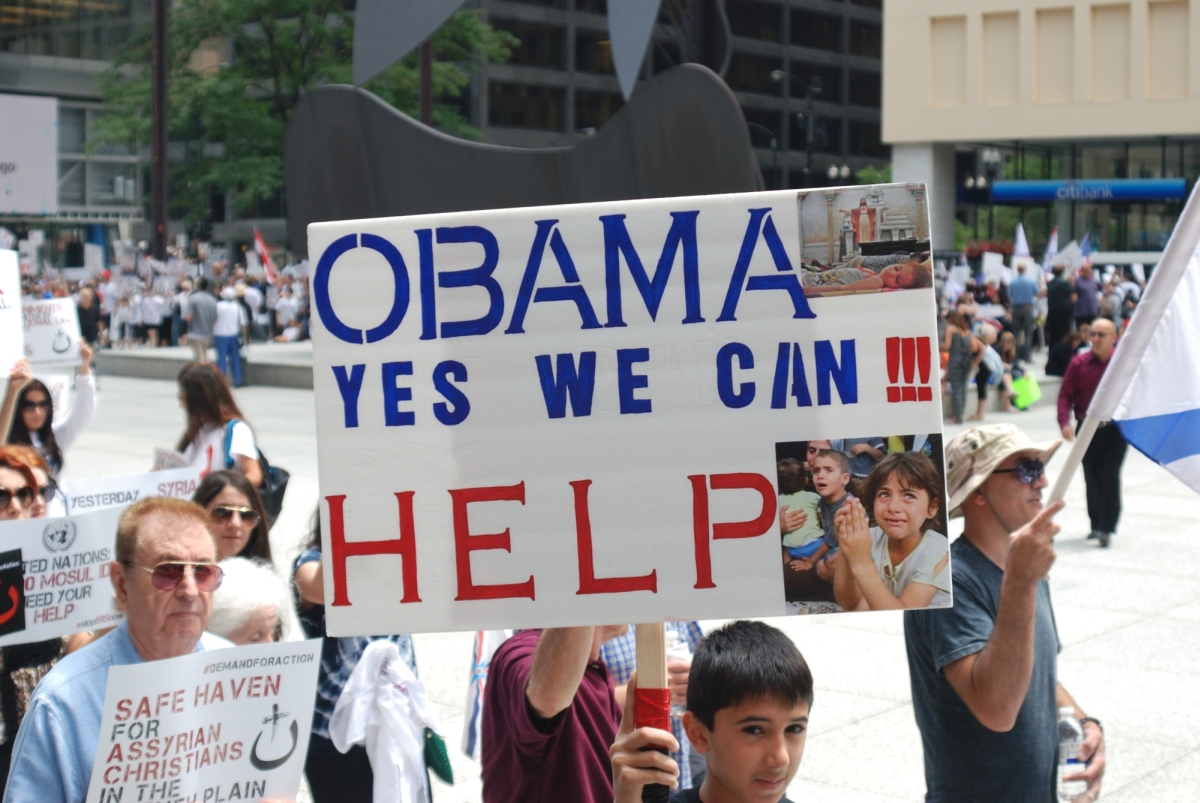 Chicago (AINA) -- Two rallies were held yesterday by Assyrians in the United States to support the Assyrians of Iraq, who have been driven out of the Nineveh Plain of north Iraq by The Islamic State (ISIS). The Nineveh Plain is north of Mosul and is the largest area in Iraq with a majority Assyrian Christian population (AINA 2014-08-07).
Chicago
In Chicago over 4,000 Assyrians, joined by Yazidis and Americans, rallied at the Daley Center Plaza, carrying signs and chanting slogans to draw attention to ISIS's persecution of Assyrians in north Iraq, and to the humanitarian crisis faced by the refugees, who lack food and water and who are sleeping in open fields.
See Timeline of ISIS in Mosul
The demonstrators marched from Daley Center Plaza south on Clark St. to the Dirksen Federal building and returned via Dearborn St. The column of demonstrators was five blocks long.
The rally was covered by all local television and print media.
Congresswoman Jan Schakowsky, US Representative for Illinois's 9th congressional district, sent the following statement:
The horrific killings of the Assyrian Genocide occurred many decades ago but, tragically, today the Assyrian community in Iraq faces very familiar dangers. I have heard from many of my constituents deeply concerned about their family members and friends who are being targeted because of their Christian faith. They are living in daily danger or surviving in refugee camps, and we must act to protect them.

The rise of the Islamic State of Iraq and Syria (ISIS) and its military advances against the Iraqi government has left this community particularly vulnerable to extremists who do not respect their beliefs or culture. As you know tens of thousands of Assyrians have fled Mosul and surrounding areas now in ISIS control, fearing the very real threat of persecution or worse.

We cannot let history repeat itself. We must ensure that members of the Assyrian community can live their lives in peace and be able to practice their faith. I am a cosponsor of H.Con. Res. 110 and of H.Res. 683, both of which make it a priority to protect Christians and other religious minorities in Iraq and create safe havens for them. I am pleased that H.Res. 683 passed Congress last week -- which shows the high priority that Congress places on protecting religious freedom and human rights.

I will continue to do whatever I can to support and protect the Assyrian community. I am grateful to be able to work with you in that effort.
Since capturing Mosul on June 10, ISIS has destroyed or occupied all 45 of its churches, killed Assyrians, Yazidis, Shabaks, Turkomen and Shiites, and non-Sunni mosques.
San Francisco
In San Francisco nearly 1,000 Assyrians held a similar rally; they were joined by Shiites and American supporters. Congresswoman Ana Esho, U.S. Representative for California's 18th congressional district, sent the following statement in support of the rally:
At this moment, the religious minority communities of Iraq, many of them descendants of the original Christians, are threatened with genocide. In Nineveh, tens of thousands of men, women and children are without food or water and live in constant fear of death by ISIS. Countless others have been tortured, or forced to convert to Islam or be murdered.

"Immediate humanitarian aid is desperately needed to rescue these innocent people. The United States should call on the United Nations Security Council to lead a humanitarian intervention on behalf of victimized Iraqi minorities.

"The situation is desperate. Shortly it will be hopeless. We must act now."

Last week, Eshoo led an effort in the House of Representatives to pass H.Res. 683 which calls for international intervention on behalf of Iraqi civilians facing a dire humanitarian crisis, and sent a bipartisan letter urging President Obama to immediately address the situation in Iraq. Her letter can be viewed here.
Pictures from the Chicago Rally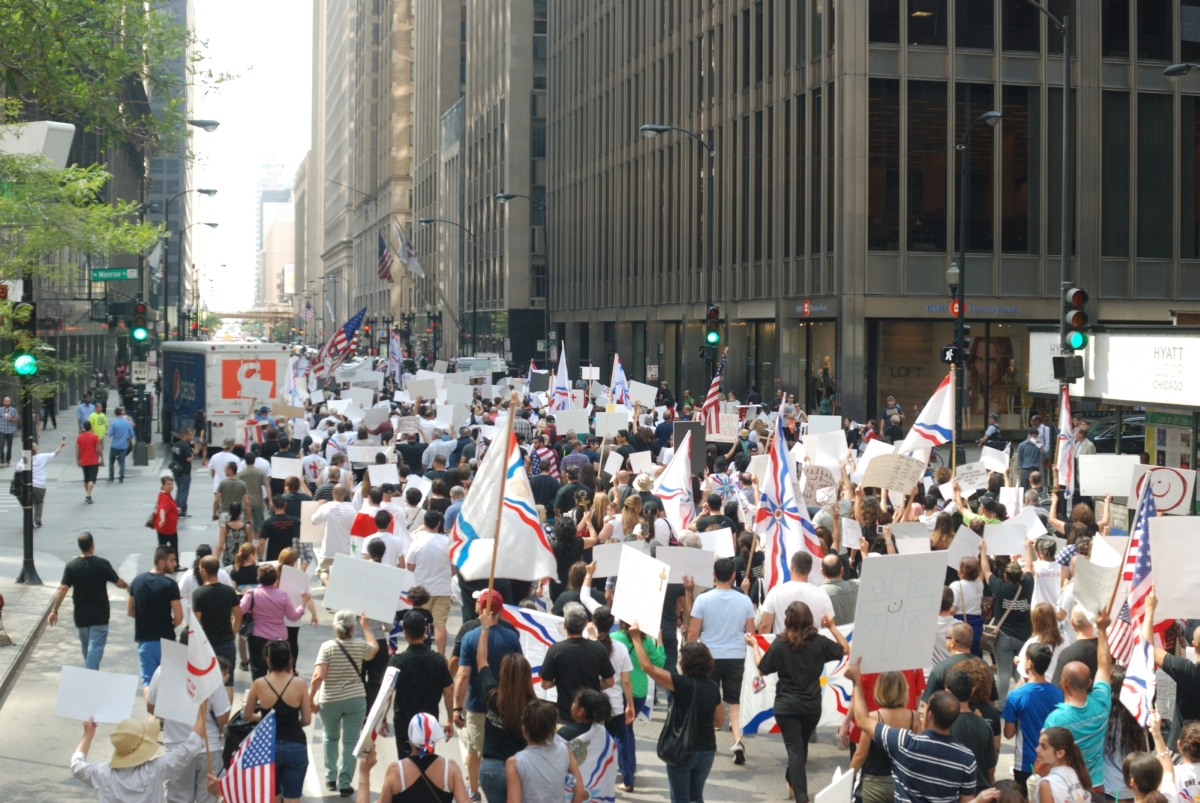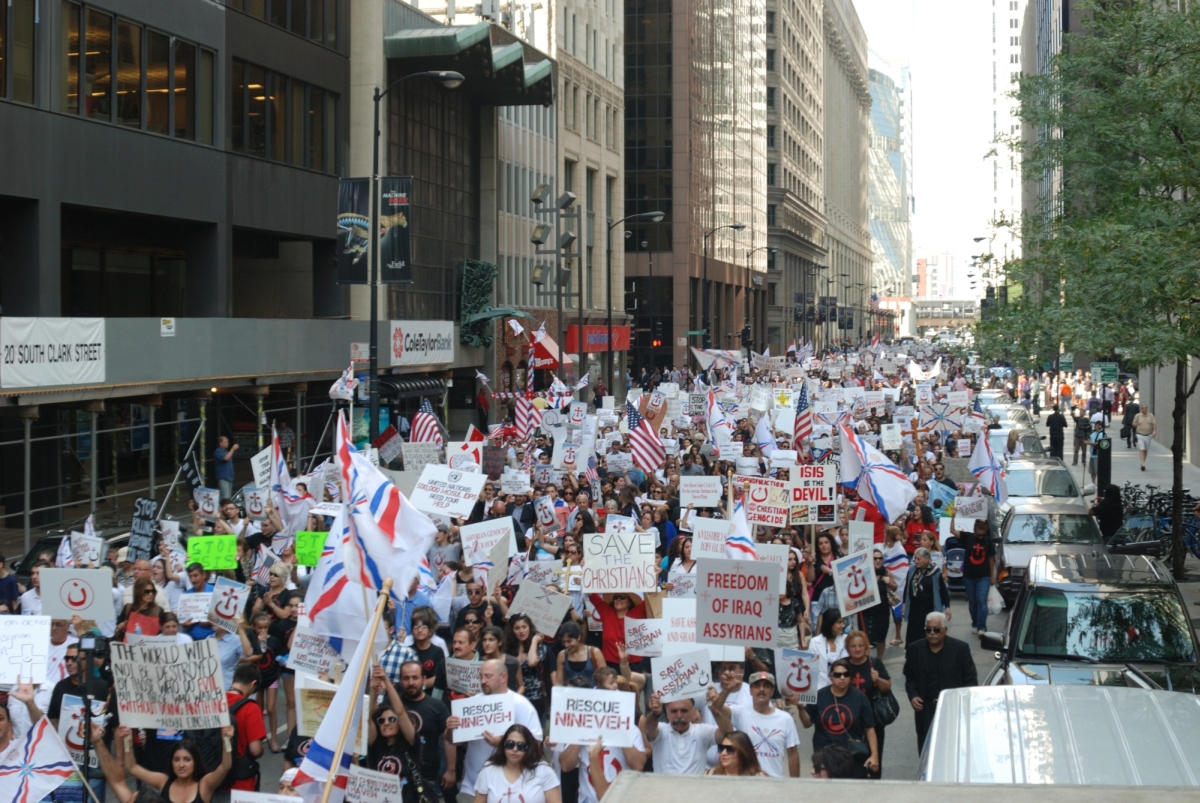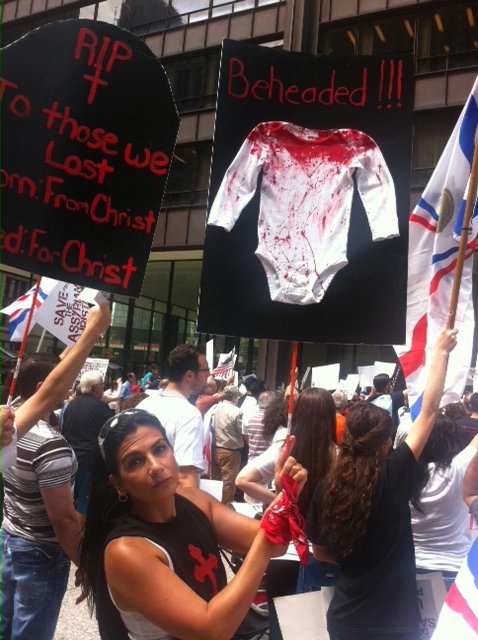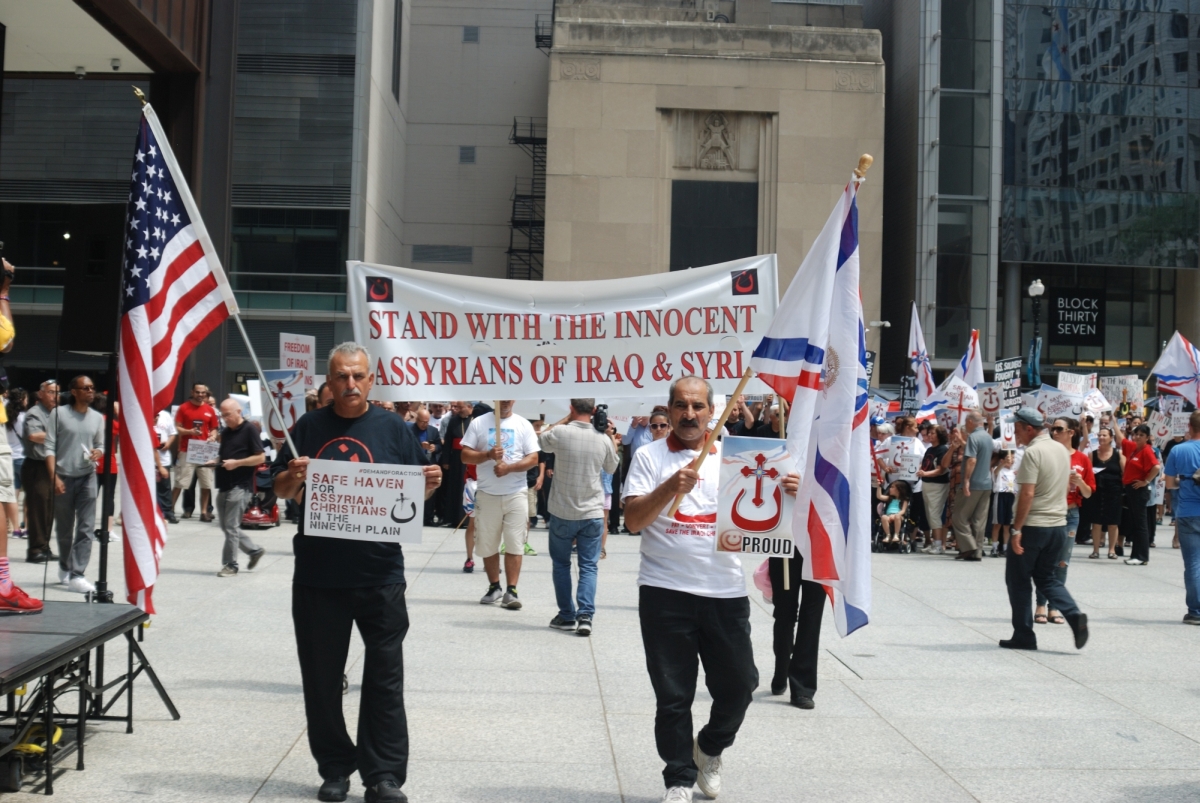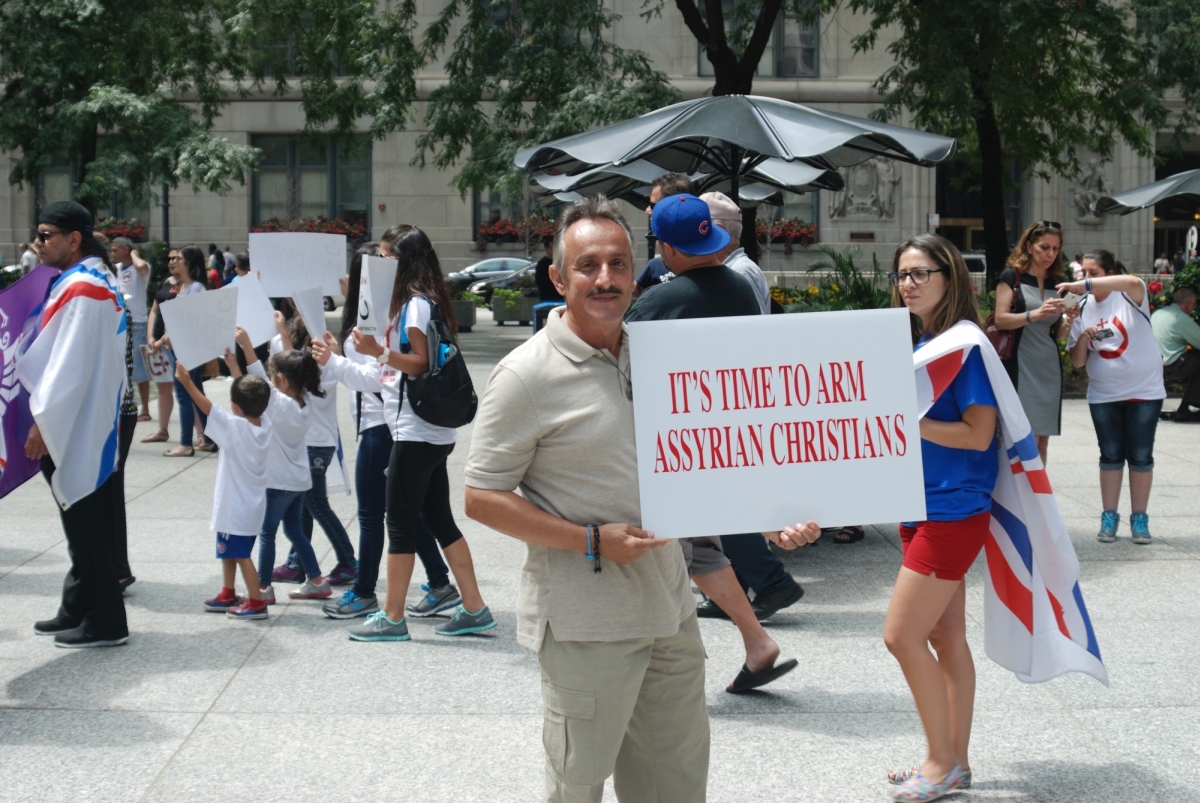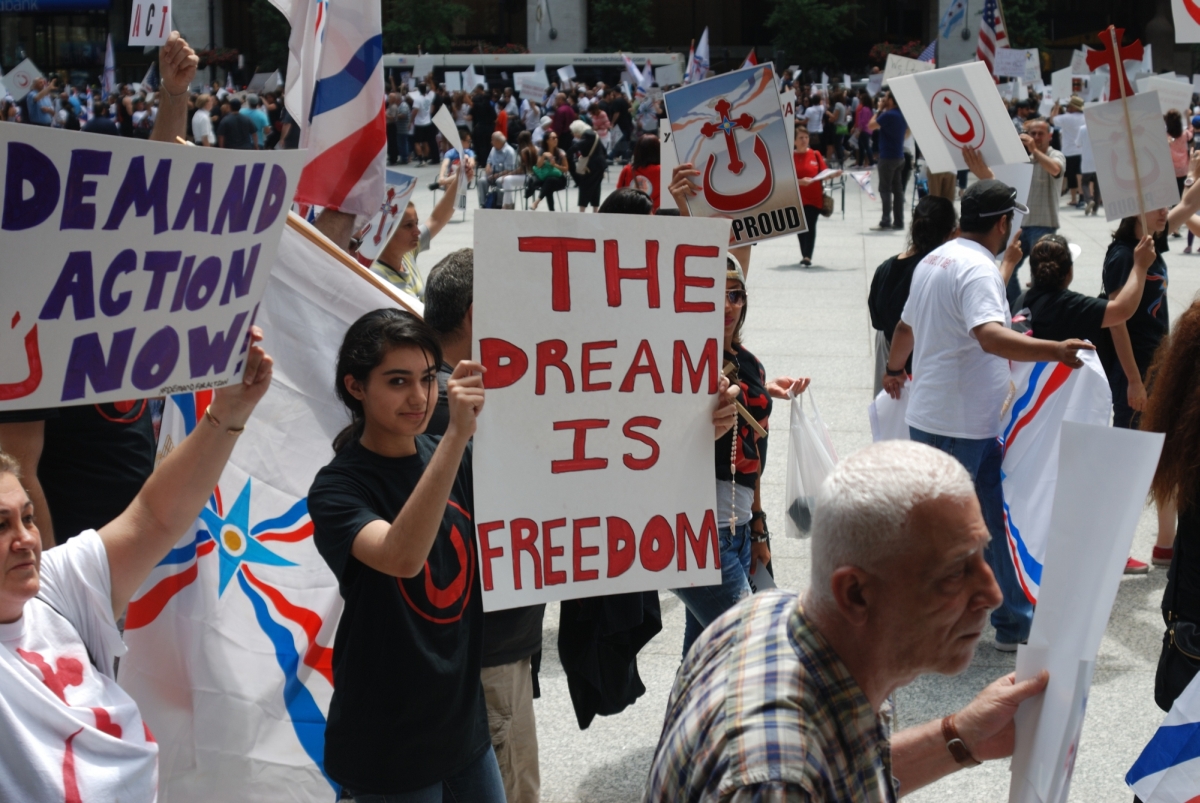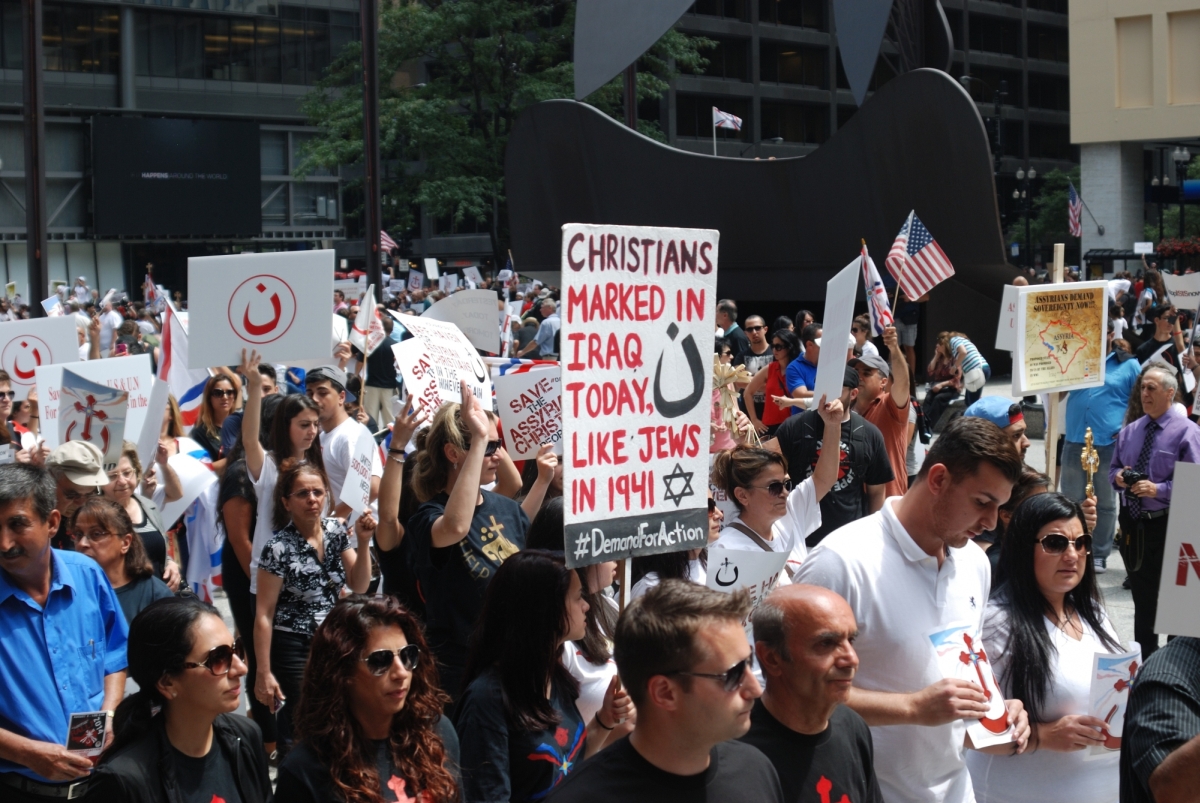 See more pictures from the Chicago rally.
Pictures from the San Francisco Rally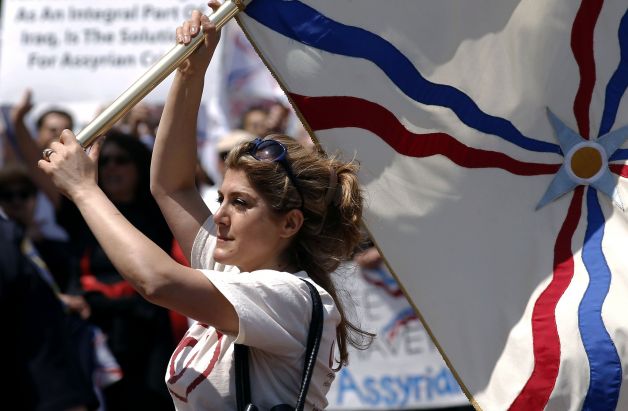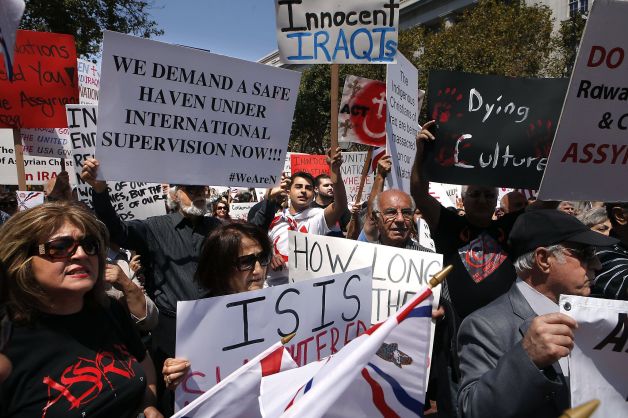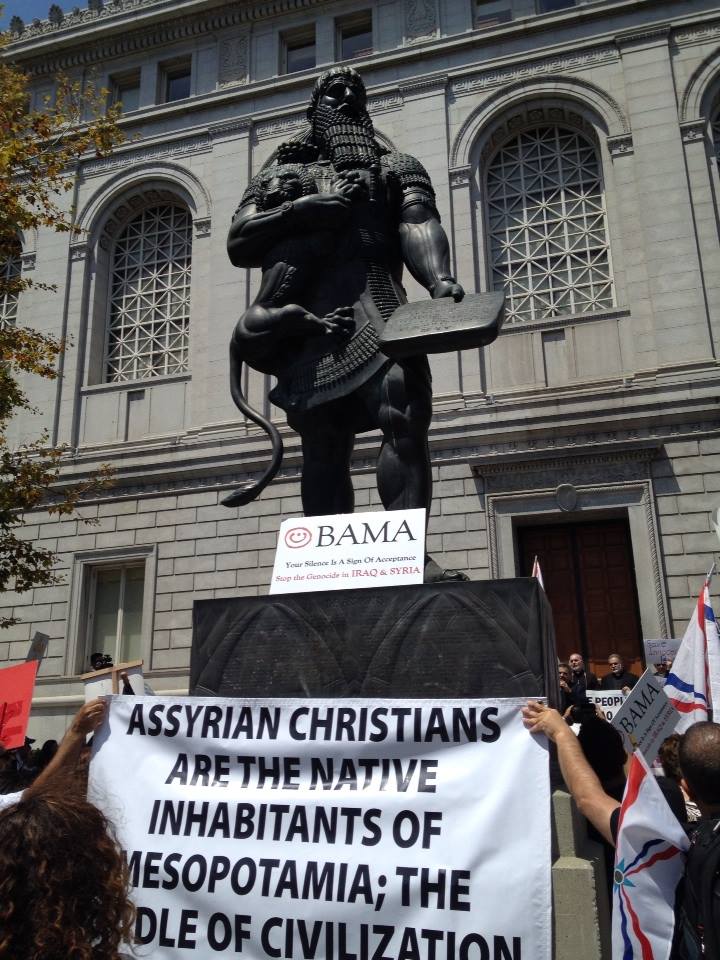 See more pictures from the San Francisco rally.