ISIS Shells Assyrian Town, 1 Killed; Yazidis in Desperate State
Posted 2014-08-05 18:14 GMT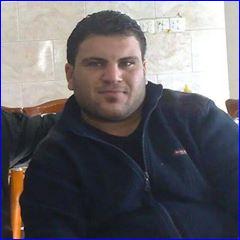 (AINA) -- An Assyrian deacon, Lujain Hikmat Nano, was killed by an Islamic State (IS) mortar attack yesterday in the Assyrian town of Tel Kepe, which is 22 kilometers north of Mosul. IS fighters arrived at Tel Kepe yesterday and are now driving north in the Nineveh Plain, where most of the Assyrian population in north Iraq lives. This has caused fear and panic among Assyrian, who began to flee yesterday (AINA 2014-08-04).
Most are fleeing north to the Assyrian villages nearer the Turkish border, such as Noohadra (Dohuk), but many destitute Assyrians, who do not have the money to sustain themselves, are fleeing back to Baghdede (Qaraqosh) where they stand a better chance of getting aid.
There are unconfirmed reports that some members of the clergy in Nooharda, fearing the refugees will eventually leave Iraq, are preventing the refugees from entering the town, apparently in an effort to cause them to return to their villages.
Yazidis
Since capturing the predominantly Yazidi towns of Sinjar and Zumar (AINA 2014-08-04), IS has forced nearly 200,000 Yazidis to flee into the mountains with no water or food. According to the Hammurabi Human Rights Organization (HHRO), an NGO working in north Iraq, more than 50 Yazidi children have died. HHRO has received telephone calls from Yazidi leaders in Sinjar in which they desperately plead for help. The world leader of the Yazidis, Prince Tahseen Said, has issued a distress call (AINA 2014-08-04).