Bahdinani KDP Cover-up, Stonewalling
Posted 1999-08-11 16:00 GMT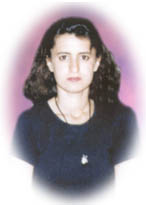 (AINA) -- In the aftermath of the murder of a young Assyrian woman in Dohuk, recent reports from northern Iraq have revealed troubling details of continued Bahdinani Kurdish intimidation of Assyrians. Twenty-one year old Helena Aloun Sawa's partially buried body was discovered by a shepherd near Dohuk Dam in a shallow grave earlier in June of this year. The remains of her body had apparently been partially eaten by scavenging animals. Early suspicion of involvement in Helena's murder immediately fell upon a high ranking Kurdistan Democratic Party (KDP) central committee political bureau operative, Mr. Azet Al Din Al Barwari. Helena had been obliged to live and work in Mr. Al Barwari's home by the KDP in order to continue to receive her father's pension from the KDP following his death in 1991. She had been declared missing by her family after she failed to return home for her monthly furlough in May (see AINA report, June 19, 1999).
Following the discovery of Helena's body, an official autopsy was requested by the family to determine the cause of death and whether the young woman had been sexually assaulted prior to her homicide. Early on, the KDP had brought enormous pressure to bare on the family in an effort to suppress the investigation into Helena's death and to deflect accusations against the Bahdinani KDP leader. Now reports have stated that an autopsy was never allowed. Apparently, Bahdinani Kurdish leaders were concerned about the outcry and rage that might follow an official autopsy report linking Mr. Al Barwari with Helena's death and possible sexual assault.
In order to circumvent any possible community grieving or outrage, a hastily arranged funeral was ordered by Bahdinani Kurdish authorities in Dohuk in order to finally close the matter. Helena was forcibly and ignominiously buried in a Dohuk cemetery that was cordoned off by armed KDP thugs and security forces. No one except Helena's mother and brother were allowed into the cemetery. A formal Assyrian Christian funeral ceremony was prohibited as no priest was allowed to preside over the burial. For Assyrians, prohibiting a proper Christian burial verges on the profane and sacrilegious and brazenly underscores the KDP 's disrespect for Assyrian Christianity.
Continued KDP efforts to stonewall and cover up the incident lend greater credence to the suspicion of Mr. Al Barwari's involvement in Helena's murder. Till now a proper investigation has not been ordered while early pledges to do so have also been officially retracted. Moreover, in order to defuse rising tension in the area, the KDP has transferred Mr. Al Barwari to Salahadin where he remains a high level political operative of the KDP. The lateral transfer to an equal level of authority is designed to circumvent calls for Mr. Al Barwari's removal and subjection to the legal process in Dohuk.
The irony of the Bahdinani KDP's publicly declared attempts at forging a "pluralistic and democratic" society free of the ravages and persecution of the Iraqi central government in the United Nations administered "Safe Haven" in northern Iraq has not escaped Assyrians. With continued oppression of the Assyrian community, such rhetoric by the Bahdinanis is increasingly seen with cynicism and resentment. Clearly, to avoid a further spiraling deterioration in Assyrian relations with certain Bahdinani KDP groups, Helena's murder needs to be independently investigated and her murderers brought to justice. Moreover, those responsible for the cover up, stonewalling and intimidation must also be brought to justice. Finally, Helena absolutely must be laid to rest in real peace with a proper Christian burial.