Assyrians in North Iraq Fired for Not Voting for Pro-Kurdish Slate
Posted 2009-02-20 20:48 GMT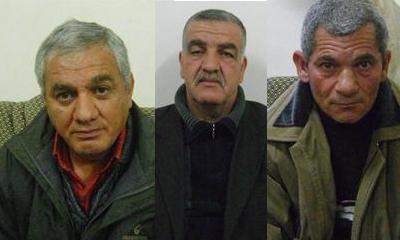 North Iraq (AINA) -- Testimonies of Assyrians who have been fired from their jobs because they did not vote for the pro-Kurdish Ishtar slate have been published on ankawa.com, an Arabic language website with reporters in northern Iraq. The Ishtar slate participated in the provincial elections in the Nineveh province, held on January 31, and won the one quota seat reserved for the Assyrian minority. The victory has been marred, however, by reports of election violations (AINA 2-12-2009, 2-10-2009).
Recent developments reported in ankawa.com substantiate a report about threats of economic sanctions against ordinary Assyrians by the groups behind the Ishtar slate, such as the Council for Christian Affairs (CCA), which is funded by the Kurdish Regional Government (KRG) finance ministry; the Council is present in most of the towns and villages of the Nineveh plain, where Assyrians constitute a sizable community.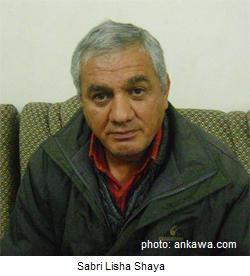 Sabri Lisha Shaya
Mr Lisha Shaya was hired as a militia man by CCA 18 months ago. When a few days before the elections Mr. Shaya went to collect his salary from the local CCA office in the town of Telesqof, he was told by two officials named Abu Nateq and Najib Gebro "Don't forget to vote for the Ishtar-slate, and tell your relatives to do so as well."
Mr. Sabri Shaya states: "When I went back to stand guard on Monday, two days after the elections, I was told by the other guards I had been fired from my job. I went to the office and asked Adel Mansur, responsible for the militia in Telesqof, the reason for my dismissal he replied, 'Because you voted for the Al rafidain slate.'" Mr. Shaya, a father of six, continues "Because of my fear to lose my income I denied it in the beginning, telling them I had voted for Ishtar, but Adel Mansur said to me 'you are a liar and I know for sure you voted for Al Rafidain.' I replied I am a free man and we live in a democratic country and I am free to vote for the party I believe will be best for our people. He said to me 'then let the Assyrian Democratic Movement give you a job and feed you, you can go and complain to whomever you want.'"
Commenting to ankawa.com, Mr Naijb Gebro said "Concerning Lisha Shaya, he was dismissed because he betrayed us, how could he put up election posters of other slates when he was employed by us and he received his salary from us?"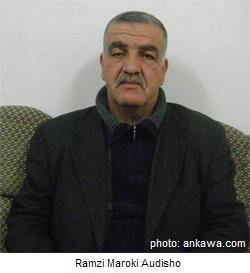 Ramzi Maroki Audisho
Mr. Ramzi Audisho, another militia member who was fired, tells his story: "I was contacted around two years ago by CCA to work for them as a guard. I notified the Assyrian Democratic Movement, of which I am a member since 2003. The ADM told me they don't mind and that I am free to seek employment anywhere. I then accepted CCA's offer. On the 25 January (2009) we went to collect our salaries from the CCA's office. The official called Naijb Gebro spoke to us, using some very nasty words to describe anyone who would not vote for the Ishtar slate. Two days before the elections my name appeared on a list for persons appointed by the election commission to act as officials in the polling stations. I had sent in my application to the election commission through the Assyrian Democratic Movement [ADM] because the Council for Christian affairs had not submitted my name. I was immediately called up by Naijb Gebro and he wanted to see me. I went to the office and met him. He started criticizing me and telling me I do not have the right to apply through any other group, and I answered him 'you know very well about my difficult situation and that I really need the compensation I will receive for work as an election official.' On the second of February, two days after the elections, I went to stand guard as usual. One of the guards told me I had been fired from my job. They initiated a rumour that I was cursing the honour of those who wouldn't vote for Al Rafidain, while in fact it was Naijb Gebro who was cursing the honour of those who wouldn't vote for the Ishtar-slate. We kept quiet and tolerated his cursing only because we were afraid to lose our incomes."
Neijb Gebro commented on the case to ankawa.com: "When I called him [on the telephone] to come and collect his salary I heard background noise. I asked him what it was and he said it was the television. I later found out he was lying, it was an election rally for a certain group. He came and received his salary without telling me he had been to an election rally, he lied to me. Also, the other guards told me that Ramzi swore at everyone who would not vote for Al Rafidain. One of the guards answered him 'How can you ask us to vote for Al Rafidain while we are employed by Ishtar?' Ramzi replied that he would give extra work tasks to the one who wouldn't vote for Al rafidain. He also applied with the election commission through the ADM while he should have applied through us. These are the reasons which forced us to dismiss him from his duty because we consider him to be a traitor."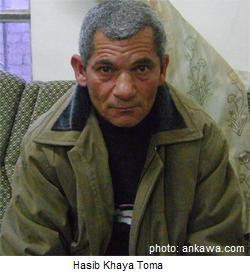 Hasib Khaya Toma
Mr. Hasib Toma was employed by CCA as a janitor but quit his job when he was accused of being a traitor by an official from the council in Telesqof because he had voted for Al rafidain. Mr. Toma states "When I went to work on Monday after the elections I encountered Hekmat Kaboula, one of the officials. He told me 'you are a traitor because you voted for the Al rafidain slate and you should go to your uncle Ramzi to get your salary, both of you are traitors.' I replied if you consider me a traitor then I will no longer work for you. Afterwards they contacted me several times telling me I should stop telling people about the matter and that I should return to my job but I refused because they are thieves. "
Naijb Gebro states: "We don't want them back with us because they betrayed us and we don't like to have traitors among us." Mr. Quryaqos Faransi known as Abu Nateq, another official from the Council for Christian Affairs confirmed what Mr. Naijb Gebro claimed, saying; "They deserve what we did to them because they betrayed the hand which fed them."