Turkey Attempting to Confiscate Assyrian Monastery's Land
Posted 2008-09-16 20:16 GMT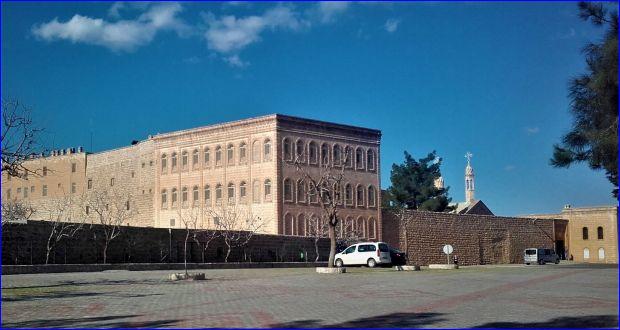 Tur Abdin, Turkey (AINA) -- The St. Gabriel Assyrian monastery, of the Syrian Orthodox Church of Antioch, was established in 397 AD, hundreds of years before its neighboring villages of Yayvantepe, Eglence and Candarli were founded. During the reign of the Ottoman Empire the monastery was officially declared as a foundation and is still legally regarded as such. Since its establishment the monastery has developed and continuously improved its environment. Over the last three decades it has developed into a major center that attracts tens of thousands visitors from Turkey and abroad. The entire region has benefited from this development.
Kurdish leaders from the villages of Yayvantepe, Eglence and Candarli, in cooperation with influential members of the ruling Justice and Development party (AKP), are now trying through dubious "lawful means" to confiscate the land of the monastery by claiming that the monastery has "too much" land for prayer and that land is needed as a meadow for these villages.
Two of the villages, Yayvantepe and Eglence, are in a dispute over their borders. But it is apparent that instead of solving their own disputes with regards to the determination of borders in the framework of general cadastral work, the heads of villages Yayvantepe and Eglence joined forces to turn on the monastery. In a press release issued on September 3, 2008, the Chairman of the Foundation of the St. Gabriel Monastery, Kuryakos Ergün, called unfounded the allegations brought forward against the Monastery by the heads of the three villages.
The Monastery has issued a detailed appeal to the Human Rights Office of the Turkish Parliament. A quick response is not expected.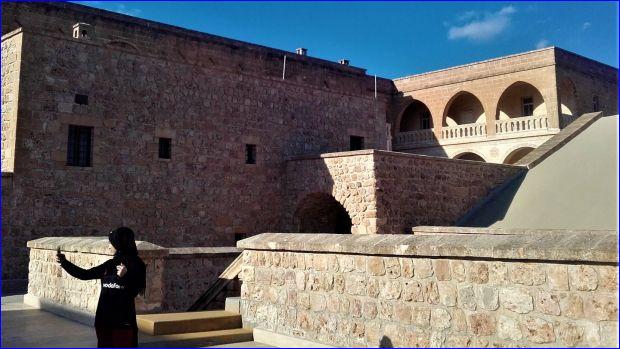 Under the leadership of Archbishop Samuel Aktas, the monastery has been completely renovated over the last 30 years and serves as a religious and social center for the remaining Christian Assyrians. This is apparently a thorn in the eye of the Turkish government and its local subordinates, especially since many Assyrians return to their destroyed villages, reclaim their land that was occupied by Kurds and start rebuilding their homes.
"If the attacks against us in this way should continue and despite all the adversity all legal means are exhausted, we will, where appropriate, appeal to the European Court of Human Rights and the Commissions of the European Union", said Ergün.
Meanwhile, Assyrian Organizations in Western Europe have brought the issue to the relevant political bodies in various countries, including appeals to members of the European Parliament. Turkey continues to receive more than 500 million Euros for preparatory measures for the EU candidacy, while the Christian Assyrian minority is still harassed and distressed.
Despite the prospective negotiations on accession to the European Union (EU) since 2005, Turkey obviously does not hesitate to put pressure on the remaining Christians in the south-east of the country and especially target a monastery that seems essential for the survival of the remaining Assyrian Christian population.
Click here for more pictures of the St. Gabriel Monastery.
By Abdulmesih BarAbrahem