Chaldean Archbishop of Tehran Inaugurated in North Iraq
Posted 2023-11-11 20:33 GMT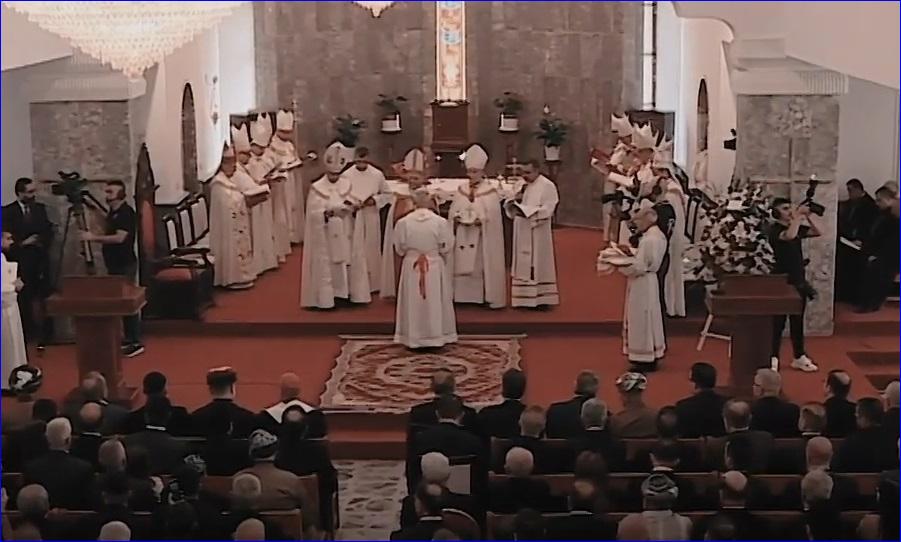 Imad Khoshaba Georgis was inaugurated as archbishop of the Chaldean church of Tehran in a ceremony held over the weekend in his home province Duhok.
The event was attended by Patriarch of the Chaldean Church Cardinal Louis Sako, the Vatican's ambassador to Iraq, representatives from the Iranian diplomatic mission in Erbil and the presidency of the Kurdistan Region, as well as Kurdistan Regional Government (KRG) officials.
"This big event took place in Duhok today. It is a huge source of pride that someone from Duhok became the Chaldean archbishop in Tehran," Ano Jawhar Abdoka, KRG minister of transport and communications, who is a Christian, told Rudaw's Hunar Rasheed.
"This is a clear gesture that Christianity is always alive in Duhok and the city always gives great men to the Chaldean church," he added.
Archbishop Georgis was born in 1978 in Amedi, Duhok. He previously served as a priest and general deputy for Chaldeans in the dioceses of Duhok and Amedi.
"I pray for God's support in order for us to be able to serve our people without any discrimination. We are all brothers," he said.
Christians make up just one percent of Iran's total population of 83 million, the majority of whom are Shiite Muslims.
"Christians from Iran live like any other Iranian citizens," said Ali Zahraband, deputy consul general of Iran in Erbil. "Christians from Iran live peacefully with other religious groups and they have contacts with the whole world."