New Book on Assyrian and Armenian Genocide
Posted 2023-11-05 22:09 GMT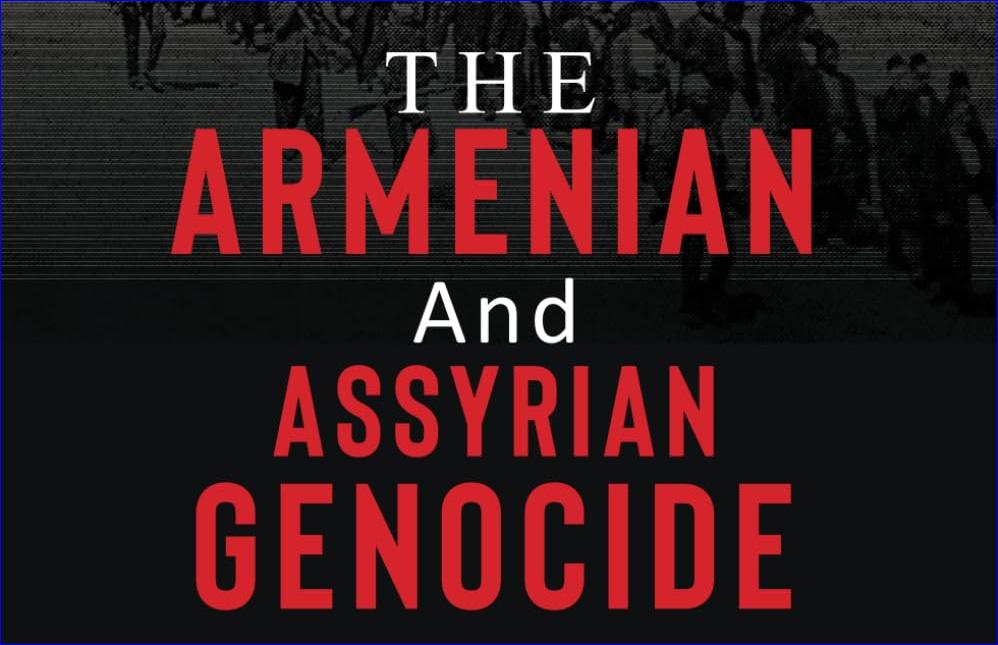 (AINA) -- A new book has been published on the Armenian, Assyrian and Greek genocide perpetrated by Ottoman Turkey between 1915 and 1918, in which 750,000 Assyrians were killed (75%), one million Greeks and 1.5 million Armenians.
The book, written by Iranian born bishop Edik Baroni of the Armenian Church, is available on Amazon.
Related: The Assyrian Genocide
In its introduction the book states:
The Armenian and Assyrian Genocide was the systematic destruction of the Armenian and Assyrian people and their identity in the Ottoman Empire during World War I.

By order of Talaat Pasha, approximately 1,500,000 Armenians were killed in the Syrian desert in 1915. Armenians use the expression Medz Yeghern (in Armenian language Մեծ Եղեռն, "great crime"). The same happened with the entire Assyrian population, with 750,000 victims, who are remembered as Seyfo (ܣܝܦܐ) in Assyrian. Pushed forward by paramilitary escorts, the deportees were deprived of food and water and subjected to robberies, rapes and massacres. Along with the mass murder and expulsion of Armenian and Assyrian Christians, it allowed the Young Turks to create an ethno-nationalist Turkish state.

The Turkish government claims that the deportation of Armenians and Assyrians was a legitimate action that cannot be characterized as genocide. The Armenians and Assyrians continue to ask for recognition of their Genocide from all countries in the world.