Assyrian Studies Symposium to Be Held At Stanford
Posted 2023-07-11 00:14 GMT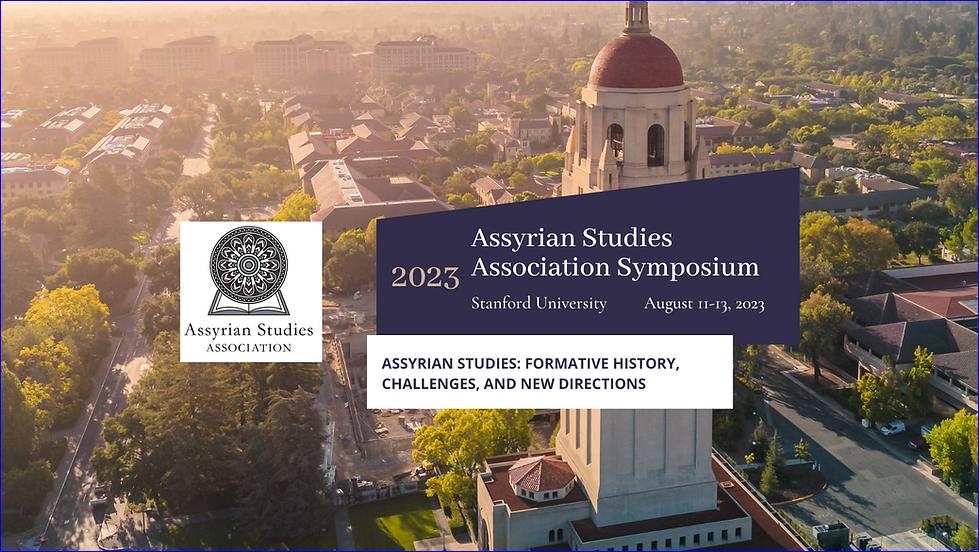 (AINA) -- The Assyrian Studies Association (ASA), in partnership with Stanford University's Humanities Center, is organizing the 2023 ASA Symposium from August 11-13, 2023. This year's theme is Formative History, Challenges, and New Directions. The program includes:
Status of Assyrian Studies as a Discipline
Artistic Approaches to History and Cultural Production
Assyria Ethnographic Methodologies: Folklore, Modern Culture, and Expressions
Inclusivity and Acknowledgement: History and Policy
Assyrian Struggle: Grievances, Genocidal Impact, and Marginalization
Assyrian Diaspora: Exploring Historical Expulsions, Resettlements and Contemporary Perspectives
Social and Political Movements
Assyrian Identity in the Genomic Era: Lessons From History & Contemporary
The presenters are:
Abdulmesih BarAbraham, Mor Afrem Foundation
Alexandra Lazar, University of California, Davis
Arbella Bet-Shlimon, University of Washington
Daniel Tower, University of Sydney
Efrem Yildiz - Nineveh Chair, University of Salamanca
Esther Elia, University of New Mexico
Eve Sada, CSWR, Harvard University
Joseph Hermiz, University of Chicago
Julye Bidmead, Chapman University
Lawrence Nader Makho, University of Zakho
Mark Tomass, Harvard University
Mary Isaac, University of California, Irvine
Michel Shamoon-Pour, Binghamton University
Mikhael Benjamin, Nineveh Center for Minority Rights
Nahrain Bet Younadam, The University of Arizona
Nashie Shamoon, Te Herenga Waka--Victoria University of Wellington
Noor Matti, Shlama Foundation
Ruth Kambar, New York University
Sargon Donabed, Roger Williams University
Registration is open at ASA's website.