18Th Century Assyrian Church in Turkey Damaged By Earthquakes
By Seda Sevencan
Posted 2023-03-01 02:04 GMT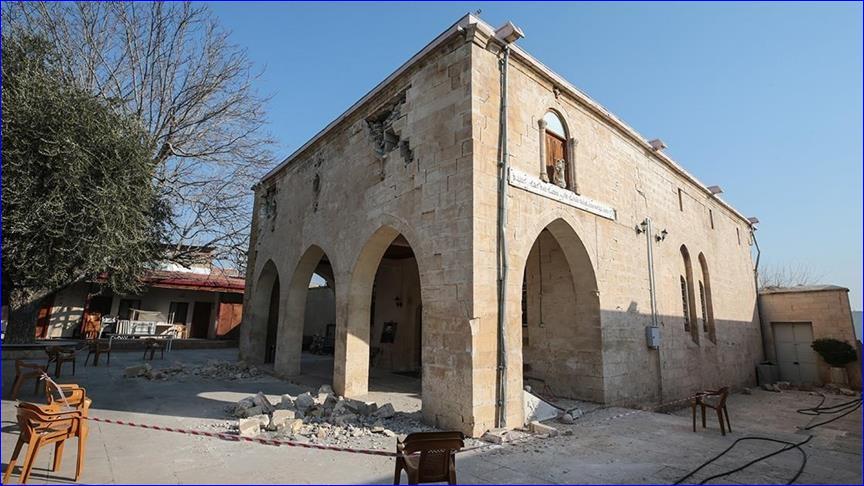 Adiyaman, Turkey -- An 18th-century Syriac church in southern Türkiye was heavily damaged in powerful earthquakes that shook the region earlier this month.
Built in 1701, the Mor Petrus and Mor Paulus Church in Adiyaman province is just one of the historical monuments on which the twin back-to-back earthquakes on Feb. 6 took their toll.
"We also experienced our share of these earthquakes that hit our region. Our church, particularly its east side, was destroyed," said Mor Grigorios Melki Urek, the metropolitan of Adiyaman and its surrounding provinces.
Expressing his sadness over the church's current condition, Urek told Anadolu that the country's Culture and Tourism Minister Mehmet Nuri Ersoy told them they were going to facilitate the rebuilding of the destroyed buildings.
"This relieved us somehow. We are very sad at the moment. Our church is heavily damaged and it has become unusable," he added.
The devastating Feb. 6 earthquakes have claimed more than 44,300 lives in Türkiye's southern region.
The magnitude 7.7 and 7.6 quakes, centered in Kahramanmaras province, have impacted some 13 million people across 11 provinces, including Adana, Adiyaman, Diyarbakir, Gaziantep, Hatay, Kilis, Malatya, Osmaniye, Elazig and Sanliurfa.