Kurds Occupying Assyrian Villages in Syria
Posted 2018-07-06 16:08 GMT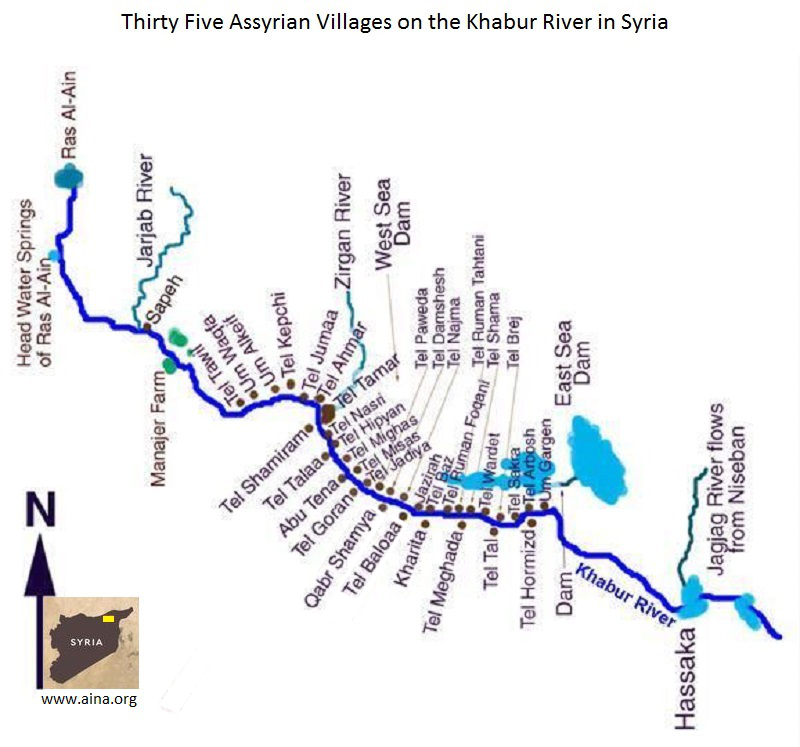 (AINA) -- The Assyrian Federation of the Netherlands (AFN) has raised the alarm about Kurdish occupation of Assyrian villages in the Khabour river area, located in the Hasaka province in north-east Syria. There are 35 Assyrian villages on both sides of the Khabour River.
Related: Assyrian Villages in Khabour, Syria Occupied By Kurdish YPG-militia
In a statement on its website AFN states that Kurdish YPG fighters have occupied the Assyrian villages of Tel Jazira and Tel Baz, and more than 150 Kurdish refugees from Afrin have been housed in the Assyrian village of Tel Nasri.
Related: Assyrians Under Kurdish Rule: the Situation in Northeastern Syria
Related: The Assyrians of Syria: History and Prospects
AFN says that "The fear now reigns among the Assyrians in Khabour, that many more will follow and that this will introduce the Kurdification of even more Assyrian lands and properties."
AFN has discussed the issue with the Russian Embassy and briefed several members of the Dutch Parliament.