What About Mosul's Assyrian and Jewish Sites?
By Chris Johannes
Posted 2018-06-21 23:28 GMT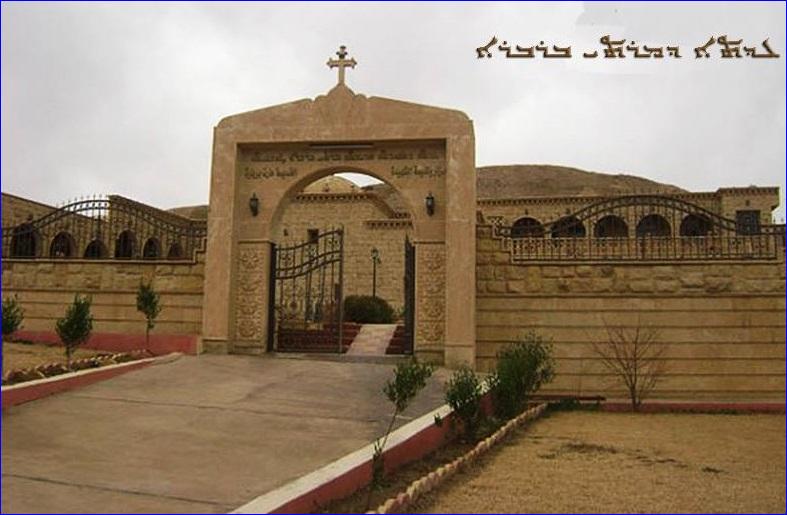 Through the three-year military campaign to retake Iraq's second-largest city of Mosul from ISIS, many old Islamic, Jewish, and Christian historical sites were damaged. As the city becomes stabilized, people returning are just unearthing the scale of the damage and cultural loss. Notably, Al-Nuri Mosque and its Al-Hadba Minaret were destroyed in late June of 2017 as ISIS was surrounded and detonated the 12th century Islamic structures. ISIS denied they were responsible for its destruction and the US-led coalition said they did not target any religious sites, even though many were used by the extremists. In 2014 ISIS blew up the Mosque of Nabi Younis, or the Prophet Jonah, where he is believed to have been entombed. ISIS said the mosque, which had previously been used as an Assyrian church, had become a place of apostasy and not of prayer. The United Arab Emirates, Iraq, and UNESCO announced a $50 million partnership at the Iraqi reconstruction conference in February to rebuild "the cultural heritage of Mosul," as part of the 'Revive the Spirit of Mosul' programme. "Education, culture and heritage will also be key elements for successful reconstruction. UNESCO's initiative to coordinate international efforts for the reconstruction of the Old City of Mosul deserves our full support," UN Secretary-General Antonio Guterres said at the time. Mosul and its surrounding areas are historically some of the most diverse in the Middle East -- at different times home to Babylonians, Assyrians, Jews, Arabs, Kurds, and other groups who have followed Abrahamic religions and other faiths like the Yezidis.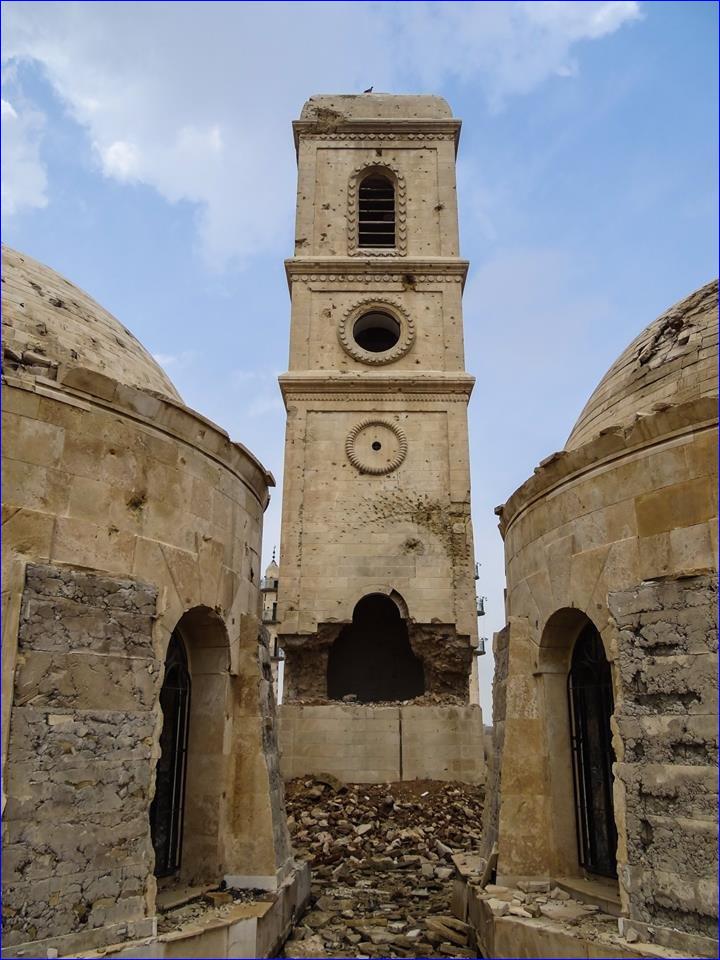 The conflict monitor Mosul Eye tweeted photos on Monday of engravings from the west or right bank of Mosul: "Anyone can read and translate the Hebrew inscription, please? One of the Jew's houses in old Mosul, unfortunately, it was destroyed by an airstrike, and this is what's left of it." Yona Sabar, originally from Zakho in the Kurdistan Region of Iraq, is professor a emeritus at the University of California Los Angeles (UCLA) where he specializes in Hebrew and Aramaic in the department of Near Eastern Languages & Cultures. He told Rudaw English the inscriptions mostly come from Deuteronomy. "The Lord shall command the blessing upon you in your barns, and in all that you set your hand unto... with long life, peace and success... May God bless you and open His good treasure for you ..." translated Sabar. He revealed that one of the inscriptions reads: "May the name of Hakham (Rabbi) Yihya son of Meir Daddo, who donated this inscription in honor of his late father, be remembered for his good deeds." A book written in Hebrew by Ezra Laniado in Haifa in 1981 details that Daddo was the mukhtar, or local representative, of Mosul's Jewish community during World War I. The book explains that Daddo's son, Yihya, was very altruistic, including donating money to build the southern section of Sasson Synanogue in Mosul, which is where Sabar believes the inscriptions originated before being turned into a house. Between 1948 and 1951, more than 121,000 Jews left Iraq for the Holy Land in the so-called Operation Ezra and Nehemiah as Israel airlifted tens of thousands of Jews following Iraqi government's intensified persecution of Jews, after the establishment of the State of Israel. Mosul Eye later tweeted more Hebrew inscriptions from Mosul's war-torn Old City, although the destruction has not just been limited to Jewish and Muslim holy sites. Through the ISIS conflict, the extremists often used places of worship, schools, hospitals, and community centers as command centers, because the coalition and the Iraqi military made concerted efforts to not target such sites, in line with the fundamental rules of war. Many sites believed to be historical places of worship for Iraq's dwindling Christian population had suffered from a lack of upkeep and were also converted to dwellings or built over in Mosul's densely populated right bank. Some of the Christian sites destroyed in the conflict were the Mother of Aid in central Mosul, Church of Virgin Mary, and Saint George's Monastery. On Tuesday, Mosul Eye shared a photo taken by Ali al-Baroodi of a Catholic Church tower in West Mosul. "[The] Dominican Order Latin Church's Tower is about to collapse, it requires an immediate action or we will lose it forever. Save the Heritage of Mosul," tweeted the conflict monitor. Baroodi is a teacher by trade and works at the University of Mosul. He photographs the city's destruction and its rebuilding. Baroodi told Rudaw English there has been little done to preserve lesser known religious sites across Mosul. "Not the Jewish ones, not the Islamic ones, not anything. There is only a survey of the damaged heritage sites in Mosul, so there is not any kind of preservation," Baroodi said. "UNESCO is supposed to work on Al-Hadba Minaret and the Church of the Clock, but nothing happens on the ground yet. "The tower is in danger to fall if there is not any kind of preservation soon."