Assyrians in Sweden Critical of Government's Position on Genocide Bill
Posted 2018-05-10 20:02 GMT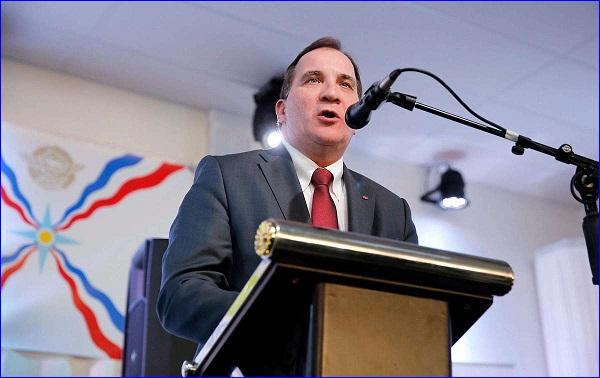 Stockholm (AINA) -- Assyrians and Armenians in Sweden have reacted strongly after Swedish prime minister Stefan Lövfen revealed in an interview that his government has no intention to make genocide recognition part of Swedish foreign policy. The announcement was ill received by the large Assyrian community, which makes up a significant portion of the electorate in several key voting districts. With local and national elections looming later in September this year many in the Assyrian community are now calling for a boycott against the ruling Social Democratic Party.
Related: The Assyrian Genocide
In 2014, only a few months before Mr Lövfen was elected the new prime minister he attended the Assyrian new years celebrations in Södertälje, a town with a large Assyrian population. During his visit he promised the community that if he was elected, his future government would ratify the genocide recognition bill which had passed in the Swedish parliament in 2010. It's this broken promise which has upset the Assyrians and Armenians.
Sweden maintains strong relations with Turkey, which go back several centuries to the times Sweden was a formidable power. It's no secret that the genocide issue is seen as a threat to Swedish-Turkish relations. For the thousands of Assyrians and Armenians who have made Sweden their home for since 1970, genocide recognition goes beyond everyday diplomacy. As one Assyrian man commented on the issue: "Who would have accepted to hold back a full recognition of the Holocaust for the sake of good relations with Germany had it not admitted its crimes?"