Assyrian Organization Opens Office in Brussels
Posted 2018-04-01 19:59 GMT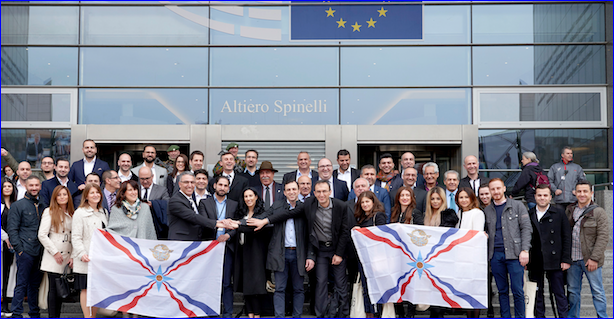 Brussels (AINA) -- The Assyrian Confederation of Europe (ACE) has announced the opening of its political office in Brussels, Belgium. The announcement comes just months after the official registration of ACE granted by Belgian authorities and two years after the formal establishment of the organisation during a ceremony in the European parliament.
"We are extremely happy to announce this positive step, the more so because it coincides with the Assyrian New Year celebrations," said Attiya Gamri the president of the Confederation. "Our organisation is now fully operational and we have the necessary structures in place to take the Assyrian European community to a new level in the political and organizational domains."
The office, which is situated within walking distance from the institutions of the European Union in the centrer of Brussels, will engage in political lobbying, media and community outreach. ACE is the first pan European Assyrian organization to establish a permanent presence in Brussels. The Confederation is composed of the national Assyrian federations in Sweden, Germany, Belgium and the Netherlands.
The Assyrian community in Europe is estimated at half a million, making it one of the largest ethnic communities from the Middle East.