Assyrian Archaeological Site in North Iraq Looted
By Nasr Ali
Posted 2018-03-05 20:31 GMT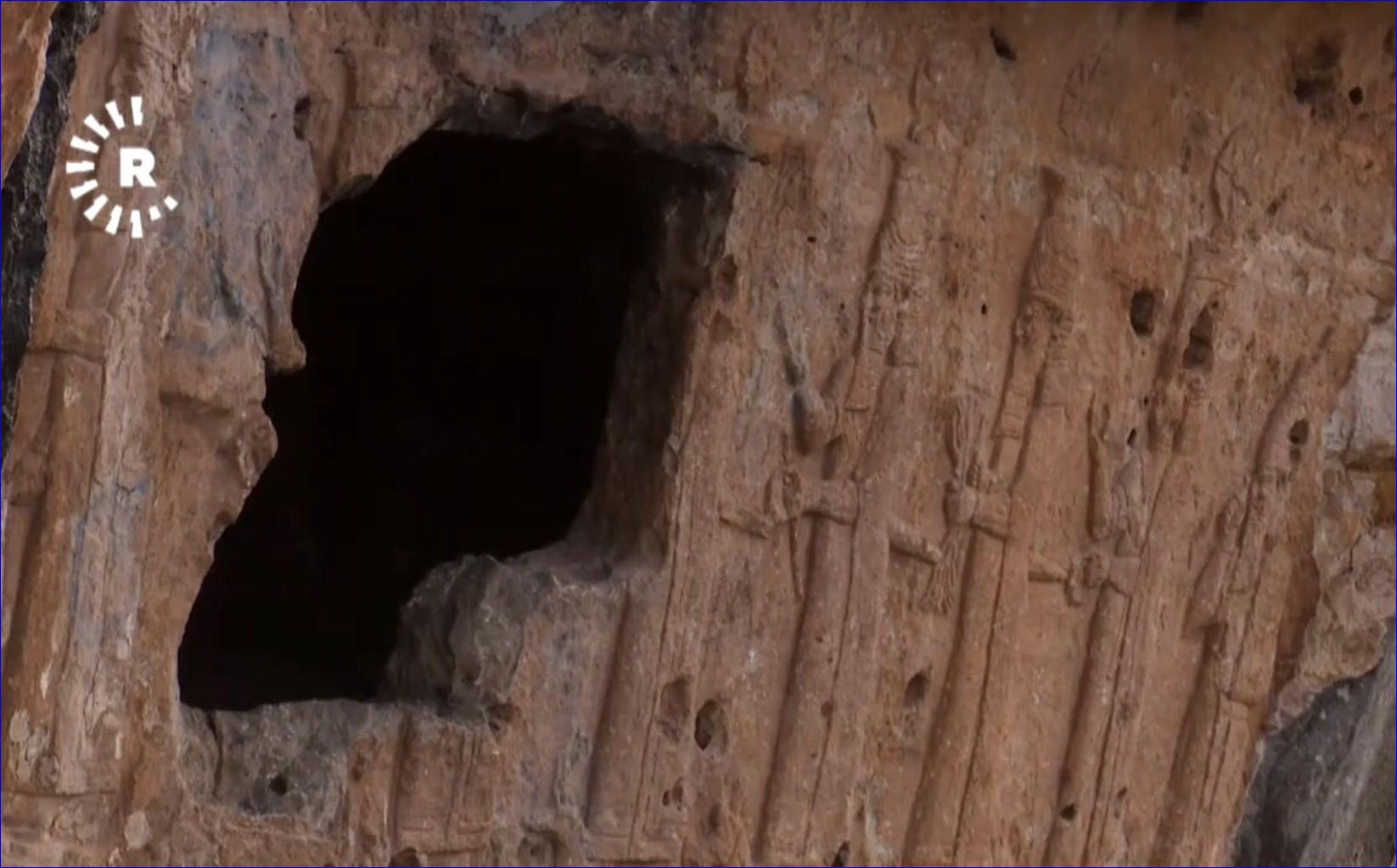 DUHOK, North Iraq -- Thieves have stolen pieces from a nearly 3,000-year-old archeological site in Duhok.
Halamat cave is located on Mount Zawa, south of Duhok city. The site is not easily accessible. Last week, unknown persons reached the cave in a Humvee and stole some of the pieces from the cave.
"On February 25, one of our guards informed us that some people had damaged the archeological items in Halamat cave. Later, a team visited the site and prepared a report on this issue. It was revealed later that some people had taken part in stealing the archeological items of the cave. The archeological piece stolen is called Sanharib," Nivin Mohammed, head of legal affairs for Duhok's archeology directorate, told Rudaw.
No persons have been arrested yet, but an investigation is ongoing.
Ten people were arrested last year for theft of artifacts, Mohammed said.
This is the latest in a string of thefts or attempted robberies of Duhok's rich history.
Kovan Ihsan, an investigator and archeologist at Duhok's archeology directorate, explained, "Since 2014, there have been efforts to steal and damage 212 archeological sites in Duhok. The latest was the archeological site at Mount Zawa."
The Kurdistan Region saw a spike in this kind of theft after ISIS took control of large areas in northern Iraq in 2014. The terror group reportedly sold valuable artifacts as well as destroying many sites.
"There are constant attempts to take Mosul's archeological pieces abroad via Ibrahim Khalil gate. This has paved the way for people from Duhok and some IDPs to steal archeological pieces," Mohammed said. Halamat cave is believed to date back some 2700 years. Assyrian reliefs have been carved into the mountainside.
According to statistics produced by Duhok's archeology directorate, there are 456 archeological sites in the province. There are also 4,000 artifacts preserved in Duhok museum.
"The sentence for people trading in archeological pieces or damaging archeological sites is three months to six years. But if those doing this are employees of the archeology sites, they get double this sentence," explained Judge Sidqi Saleem Khan, an investigator in a Duhok court. "Those who have so far been tried at Duhok court are mostly Kurdish. Some of them were Arab IDPs," he added.