Assyrian Delegation Met With Lebanese Minister of State
Posted 2017-11-14 18:35 GMT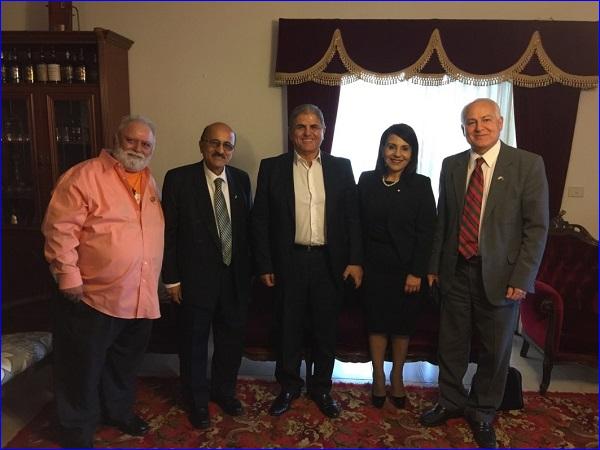 Sydney -- A delegation representing the Assyrian Universal Alliance in Australia met on Tuesday with the Lebanese Minister of State for the Presidency's Affairs, Dr. Pierre Raffoul. The delegation was represented by Mr. Hermiz Shahen, Deputy Secretary General of the Assyrian Universal Alliance (AUA), Mr David M. David , Secretary of (AUA), Australian and New Zealand Region, accompanied by Mrs. Carmen Lazar, OAM, Community Settlement Officer at the Assyrian Resource Centre of the Assyrian Australian Association and the organizer of the meeting, Mr. George Aziz.
In the beginning, Mr. Shahen welcomed the Minister and spoke on many issues related to our Assyrian people in Iraq and the latest political developments in the Iraqi arena and the tragic situation of our refugees in Lebanon, Turkey and Jordan. Mrs. Carmen Lazar then spoke about some of the problems and difficulties faced by the displaced in Lebanon and asked the Minister to help facilitate their affairs.
For his part, the minister welcomed the delegation and expressed his pleasure at this visit and responded to all the questions raised regarding the displaced and promised to convey their views to the Lebanese officials to follow up these matters and achieve them as much as possible.
In conclusion, the delegation thanked the Minister for this meeting and wished him a good stay in Australia and success in his endeavours to serve Lebanon. They highly valued the courageous efforts and positions of President Michel Aoun in leading Lebanon to safety, strength and stability.