Assyrian Member of Iran's Parliament Discussed Safety of Assyrians With Iraqi PM
Posted 2017-10-26 22:09 GMT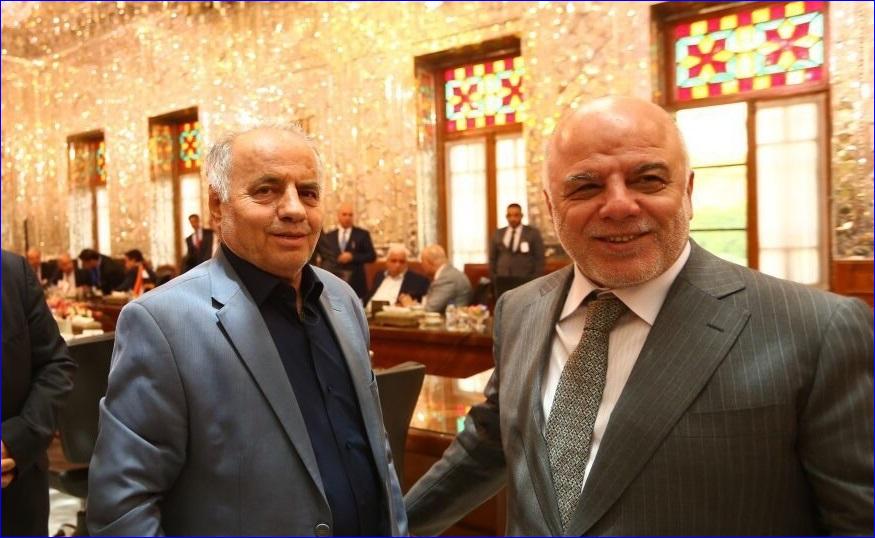 Tehran (AINA) -- Mr. Yonathan Betkolia, the Secretary General of the Assyrian Universal Alliance (AUA) and the Assyrian Representative in the Iranian Parliament, attended a special meeting between the Iranian Parliamentary members and Iraqi Prime Minister Dr. Haider al-Abadi.
During the meeting Mr. Betkolia raised concerns about the safety and security of Assyrians in Iraq. Mr. al-Abadi advised Mr. Betkolia that he and his cabinet are aware of recent conflicts between Iraqi and Kurdish forces which caused some injuries to Assyrians living in Alqosh and Telsqof. Mr. al_Abadi said his office is working on a plan to insure the safety of Assyrians in the region.
Mr. Betkolia also emphasized the importance of a meeting between Assyrian political parties and The Prime Minister's office to reach an agreement on the status and safety of Assyrians and other minorities in Iraq.
Mr. Betkolia officially handed two letters to Mr. al-Abadi, one of which was sent last month to the UN (AINA 2017-09-21) and the other addressed to the Prime Minister's office.
Here is the letter to Prime Minister al-Abadi:
Thursday, October 26, 2017
His Excellency Dr. Haider al-Abadi
The Prime Minister of Iraq
Republic of Iraq

Dear Dr. al-Abadi,

This letter serves as an update to the conditions of Iraqi-Assyrians in Alqosh, Iraq.

We have been informed that the KRG had deployed 3,000 more fighters to Alqosh and they are planning to take stand against the Iraqi forces. This conflict can jeopardize the life and security of thousands of Assyrians. The liberation of Alqosh by the Iraqi forces is appreciated by the Assyrians in Diaspora. A peaceful transition from KRG to Iraqi federal government will secure safety of all Assyrians and other minority groups.

The Assyrian Universal Alliance and its affiliate organizations demand the withdrawal of Kurdish forces from the Nineveh Plains, the home to indigenous Assyrians. The past few months, local Assyrians have demonstrated their opposition to illegal occupation of KRG forces in the Ninveh Plains.

We request your excellency to take all the necessary actions protecting the indigenous Assyrians. We pray that in near future Iraq will become peaceful country and all the Iraqis from all ethnicities and religious denominations will enjoy the fruit of peace and democracy.

Respectfully,
Yonathan Betkolia
Secretary General
Assyrian Universal Alliance