New Bar Association to Serve Assyrian-Americans Elects Officers
Posted 2017-05-24 16:31 GMT
Chicago (AINA) -- A new bar association for lawyers who serve Illinois' Assyrian-American population has elected its first board of officers.
The Assyrian-American Bar Association (AABA) elected the following officers to two-year terms: President Tony S. Kalogerakos, Vice President Christina Abraham, Treasurer Joy Mkrdichian, Secretary Phillip Rehani, and Law School Liason Mark Ishu. The group began organizing in 2016.
The Association was founded to promote the highest standards of competence, professionalism and integrity among Assyrian-American attorneys in their service to Assyrian-American communities and cultivate a strong network of Assyrian attorneys with a comprehensive range of legal expertise.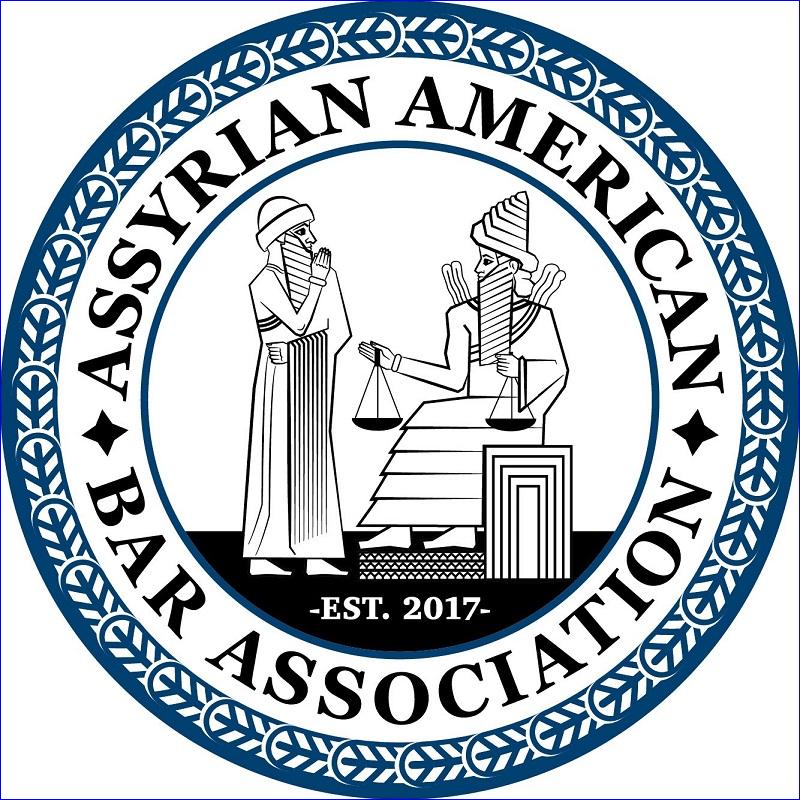 The new Assyrian-American Bar Association also plans to host legal seminars on topics of particular interest to the community and mentor Assyrian-American youth who aspire to join the legal profession.
Assyrians are the descendants of one of the earliest civilizations in the Middle East and have a history spanning almost 7,000 years. Although the Assyrian empire ended in 600 B.C., the Assyrian descendants of this empire maintain the Assyrian culture, language, and heritage in nations including Iraq, Iran, Syria, Jordan, Lebanon, Turkey and United States. About one third of the world's roughly 4.5 million Assyrians live in diaspora. The Chicago area is home to approximately 100,000 Assyrian-Americans.
"I am humbled and honored to serve as the first President of the Assyrian-American Bar Association," said Kalogerakos, founder and principal attorney of Injury Lawyers of Illinois & New York. "This Association will serve an important need. With everything that is going on with our Assyrian community, there is a critical need for a trusted information source that can provide guidance on human rights and immigration issues, among others."
Assyrian-American attorneys have been practicing law in Illinois for many years, noted Robert Benjamin, a partner of Golan, Christie and Taglia. Benjamin was an early supporter of creating a bar association for Assyrian-American lawyers.
"Over the years, the number of attorneys of Assyrian descent who have chosen a career in the law has grown," he said. "We felt it was appropriate for us to launch an association to support their growth as professionals. In the coming years, I am looking forward to assisting in the development of these professionals and overcoming the challenges all lawyers face in the everyday practice of law."
Headquartered in Chicago, the AABA plans to open offices in New York, California, Arizona, and Washington, D.C., by the end of 2018.