Assyrian Genocide Monument Unveiled in Switzerland
Posted 2016-06-19 18:57 GMT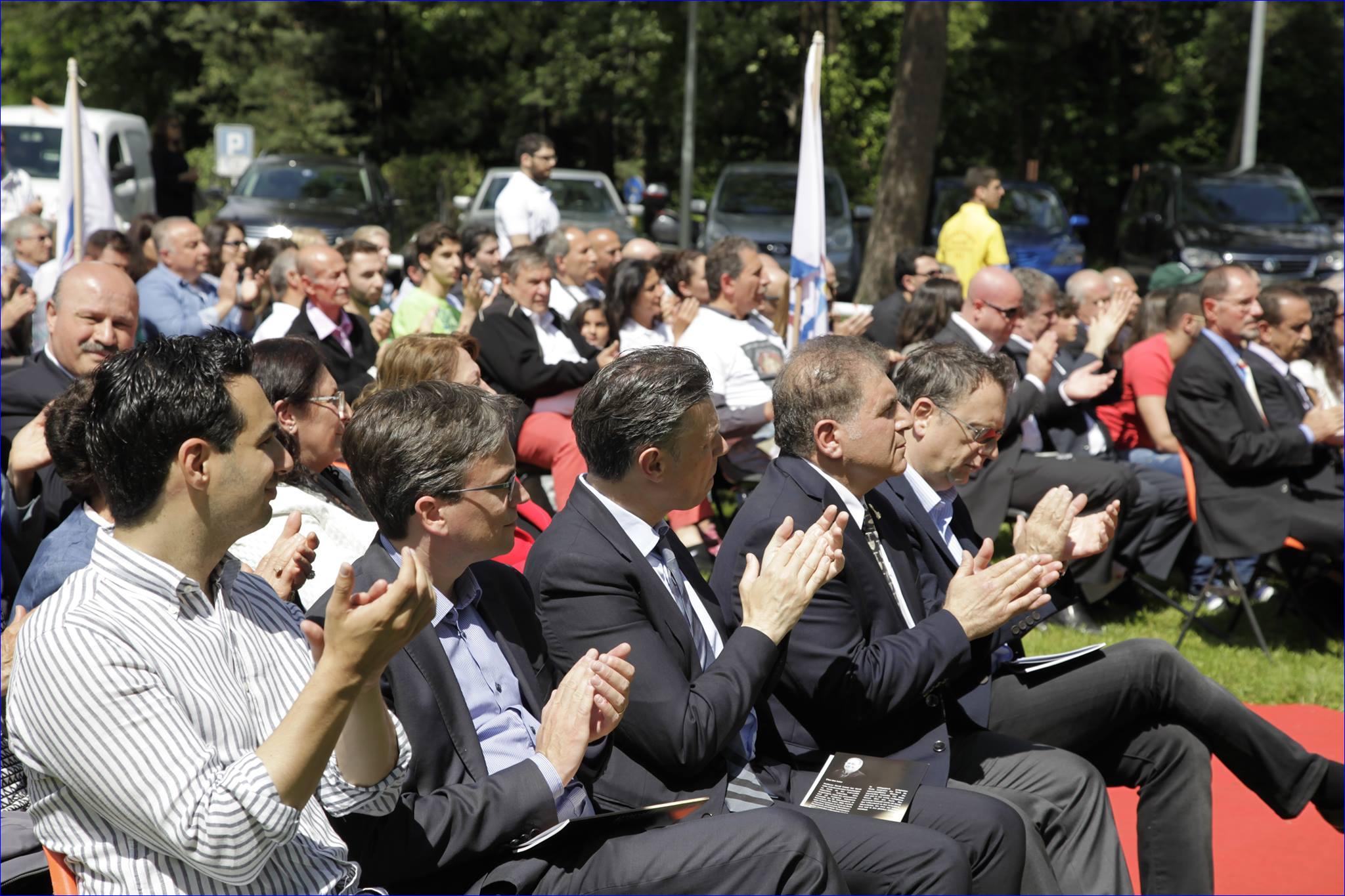 Locarno (AINA) -- A genocide memorial monument for the victims of the Turkish genocide of Assyrians during World War One was unveiled yesterday in Locarno, Switzerland. The Turkish genocide occurred between 1915 and 1918 and targeted Assyrians, Armenians and Pontic Greeks -- the Christian subjects of the Ottoman Empire. 750,000 Assyrians were killed (75%), 1.5 million Armenians and 500,000 Pontic Greeks.
Turkey has denied the genocide and claims the victims were casualties of war.
Related: The Assyrian Genocide
The unveiling ceremony, held at Parco Della Pace, was opened by Yasar Ravi, president of the Swiss chapter of the Assyrian Genocide Research Center, and was attended by the mayor and finance minister of Locarno, a number of Swiss politicians, and members of the Assyrian and Swiss communities.
The monument is the first of its kind in Switzerland. This is the 18th genocide monument erected by Assyrians in various cities throughout the world (AINA 2013-08-08).
The genocide monument comes on the heels of the German recognition of the Assyrian and Armenian genocide two weeks ago (AINA 2016-06-06). To date, 13 countries, municipalities and organizations have recognized the Assyrian genocide.
In a speech delivered at the ceremony, Sabri Atman, the president Assyrian Genocide Research Center, said:
This genocide is an event that the survivors will never forget. The wounds of this genocide are not healed yet. Turkey and its allies from the Kurdish tribes must not only acknowledge this crime that they committed but compensate the survivors for the pain and losses suffered at their hands.
Patriarch Ignatius Ephrem II Karim of the Syriac Orthodox Church congratulated the Assyrian community in Switzerland on erecting the monument.