Symposium on Assyrian Culture and History to Be Held At Library of Congress
Posted 2016-05-28 13:18 GMT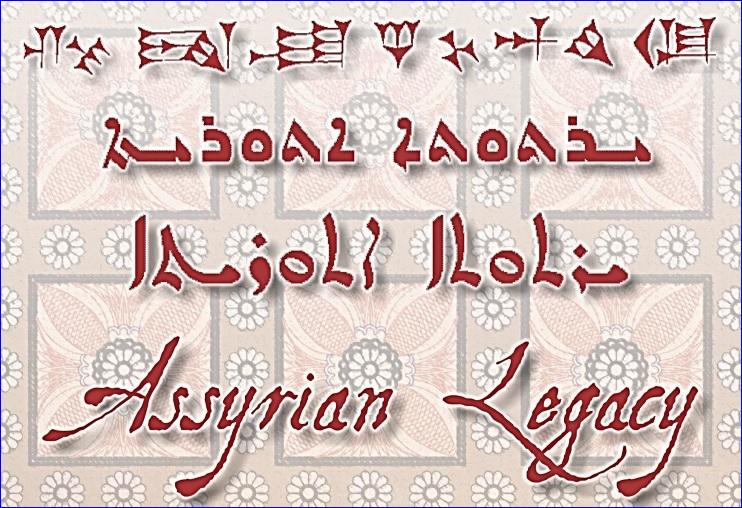 (AINA) -- A symposium titled Assyrian Legacy: From Ancient Civilization to Modern Cultural Revival will be held on June 10 in Washington at the U.S. Library of Congress, located at the historic Thomas Jefferson building on 101 Independence Avenue SE.
The symposium, sponsored by the Assyrian Universal Alliance, is comprised of three sessions on topics related to the history of the Assyrians. Dr. Mary-Jane Deeb, the chief of the African and Middle Eastern Division at the Library of Congress, will open the symposium.
The speakers in each session are:
Session 1
Prof. Amir Harrak, Empire Art and Culture Overview
Christopher E. Woods Associate Professor of Sumerology, Editor Journal of Near Eastern Studies The Oriental Institute The University of Chicago
Prof. Simo Parpola (Helsinki University) Statecraft models for the ancient world
Session 2
Dr. Mark Dickens (University of Alberta) Adoption of Christianity and Its spread along the Silk Road
Prof. Jonathna Loopstra (Capital University Ohio) The Route of Transmission of Ancient Knowledge- Syriac as Historians' Resource
Mrs. Tala Jarjour (or Nadia Younan - Toronto) The Tradition of Syriac Sacred music, its preservation and Dissemination.
Session 3
Mr. Fadi Davood, PHD (University of Toronto, Toronto) Of Patriarchates and their place in Assyrian Identity
Ms. Alda Benjamin, PHD (University of Maryland, Washington DC) Assyrian intellectual narratives in urban Iraqi centers during the 1970s
Mrs. Eden Naby, PHD (Independent Scholar, Cambridge, MA): Art and Literature of Assyrians in Survival Mode or Preservation of Aramaic through word and music
The symposium will start at 8:30 A.M. with a continental breakfast and is scheduled to conclude at 3:15 P.M.