Memorial Garden Opened in France for Assyrian Genocide Victims
Posted 2016-04-25 06:39 GMT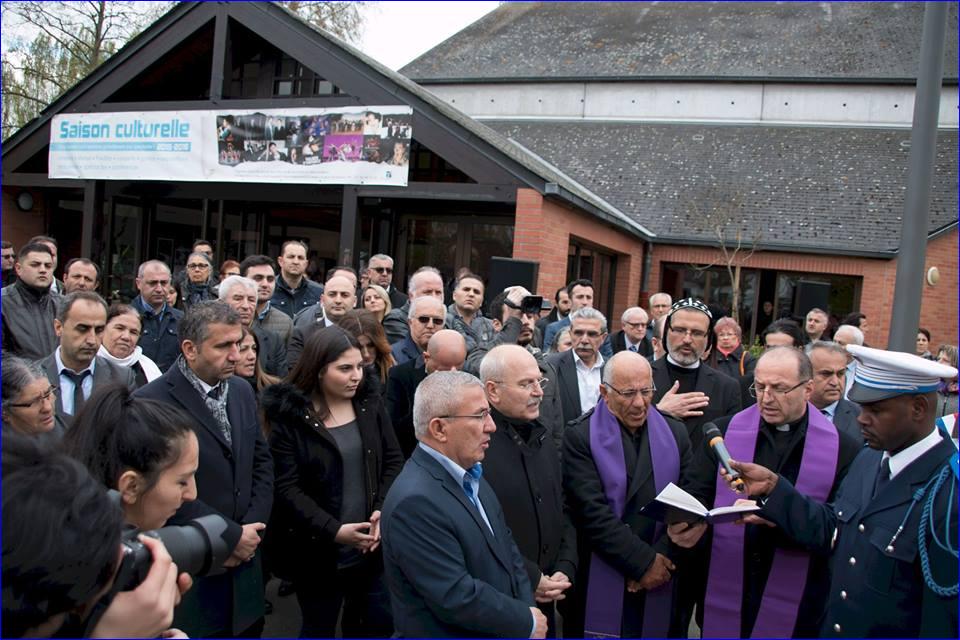 Sarcelles, France (AINA) -- A memorial garden for the Assyrian victims of the Turkish genocide of Assyrians, Greeks and Armenians was opened on April 23. The event was organized by the Assyro-Chaldeens Association of France, in cooperation with city officials.
The Turkish genocide of Christians occurred between 1915 and 1918 and claimed the lives of 750,000 Assyrians (75%), 500,000 Greeks and 1.5 million Armenians. Turkey denies the genocide occurred.
The "Assyro-Chaldeens Garden" will share the same lot with the "Armenian Garden" -- both gardens commemorate the genocide of 1915. A variety of fruit trees from Assyrian homelands in the Middle east were planted in the garden, as well as olive trees.
Related: Assyrian Genocide 100
Mr. Francois Pupponi, the chairman of the Sarcelles Municipality, who is also the member of the French Parliament, was in attendance and is one of the politicians who supports Assyrians and other victim groups of the genocide. In the previous the Sarcelles Municipality spent 400,000 Euros for activities relating to the Assyrian and Armenian genocide.
The director of the Assyrian Genocide Research Center, Mr. Sabri Atman, congratulated the Assyrian community of France on their achievement and their support of Mr. Francois Pupponi, the deputy Val d'Oise, and all the other politicians who are in solidarity with the Assyrian people.