ISIS Release 10 Assyrian Hostages in Syria
Posted 2015-11-24 23:50 GMT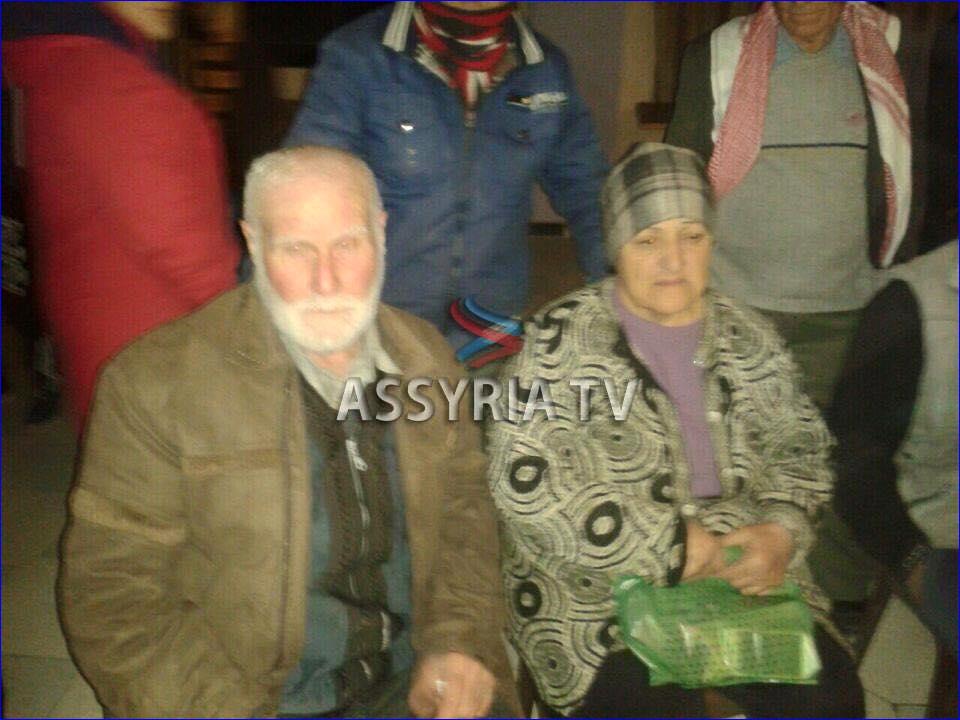 (AINA) -- ISIS today released 10 Assyrians that it captured on February 23 when it attacked the 35 Assyrian villages on the Khabur river in the Hasaka province. ISIS captured 253 in the initial attack and drove 3,000 Assyrians from their villages. Most have not returned.
The hostages, five men and five women, are in good health. They arrived in Tel Tamer in the afternoon and were met by their family members and the Assyrian community. Their names are:
Timotheous Awetar Ishmael -- Tel Jazeera
Awiya Youkhana Hormiz -- Qabr Shamiya
Adoniya Emanuel Youkhana - Tel Jazeera
Awiya Ishmael Youkhana - Tel Jazeera
Ampolia Talya Talya -- Tel Shamiram
Laya Ibrahim Mirza -- Tel Jazeera
Sheren Abdulahad Darmo -- Tel Jazeera
Hana Ibrahim Elias Yousef -- Tel Jazeera
Dewaniya Benyamin Rehana -- Tel Faitha
Shawel Elisha Elisha -- Tel Jazeera
ISIS executed three of the hostages on September 23 (AINA 2015-10-08). The number of Assyrians from Khabur still being held is now 155. ISIS is also holding 185 Assyrians it captured in Qaryatain.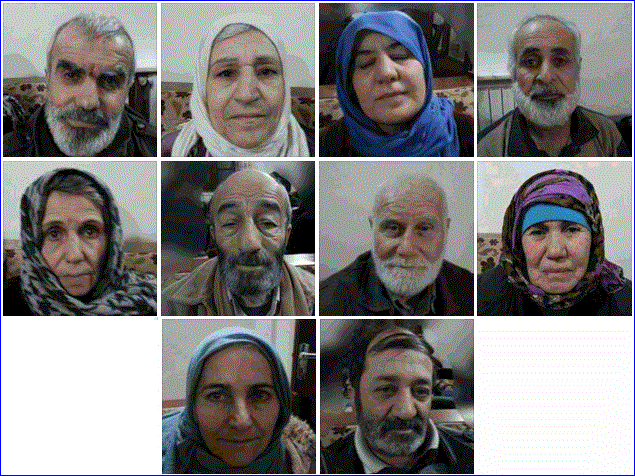 Related: Attacks on Assyrians in Syria By ISIS and Other Muslim Groups
ISIS has released Assyrians from Khabur on the following dates:
November 24: 10 released
November 7: 37 released
August 11: 22 released
June 16: Francois Sawa released
May 26: two elderly women released, Ramziyya Rehana (80) from Tel Jazira and Yoniyya Kanoon (70) from Tel Shamiran
March 3: Two Assyrians from Tel Shamiram were released, Yatroun Marko and his wife Wardiyya Yonan. Two Assyrians from Tel Goran were released, 6 year-old Mariana Mirza and her father's aunt, Bobo Mirza.
March 1: 19 Assyrians Released, all from the village of Tel Goran