Kurdish Militia Occupies Assyrian School in Hasaka, Syria
Posted 2015-08-13 17:05 GMT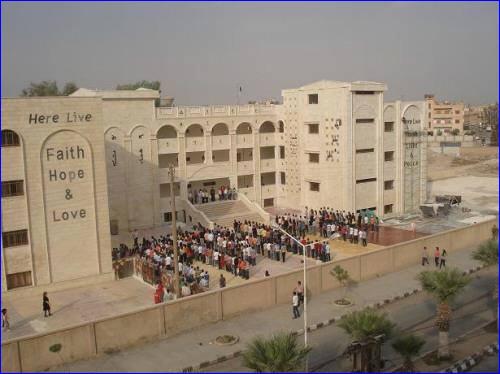 (AINA) -- According to a report from Swedish-based AssyriaTV, the YPG, the Kurdish militia in Syria, has occupied an Assyrian school in the city of Hasaka for the last three weeks and is using it as a base of operations. Hundreds of Assyrian students are at risk of missing the start of school year.
The Rev. Gabriel Khacho, the priest of the Syriac-Orthodox Church in Hasaka who is responsible for school, identified the school as the Amal Elementary School and said it has 900 students.
According to Rev. Khacho, the YPG militia do not seem to want to leave the building. "We talked to them several times and every time they say 'we will see,'" he said in a telephone interview with Assyria TV.
"The school is located in center of the city center and ISIS is very far away from here; there is no fighting in the town anymore," said Rev. Khacho. "We do not understand why they do not return the school."
YPG has also forcefully occupied several other buildings in the city.
Syrian regime's soldiers also occupied the school during the fighting against ISIS in late May and early June, but they behaved much better and cleared the building when asked to do so after the fighting against ISIS stopped. The Syrian army even asked for permission prior to moving into the building.
YPG did not ask for permission to occupy the school and has not heeded the requests to clear it.