UNESCO Condemns Islamic State 'War Crime' In Ancient Assyrian City
By Lora Moftah
Posted 2015-03-06 19:55 GMT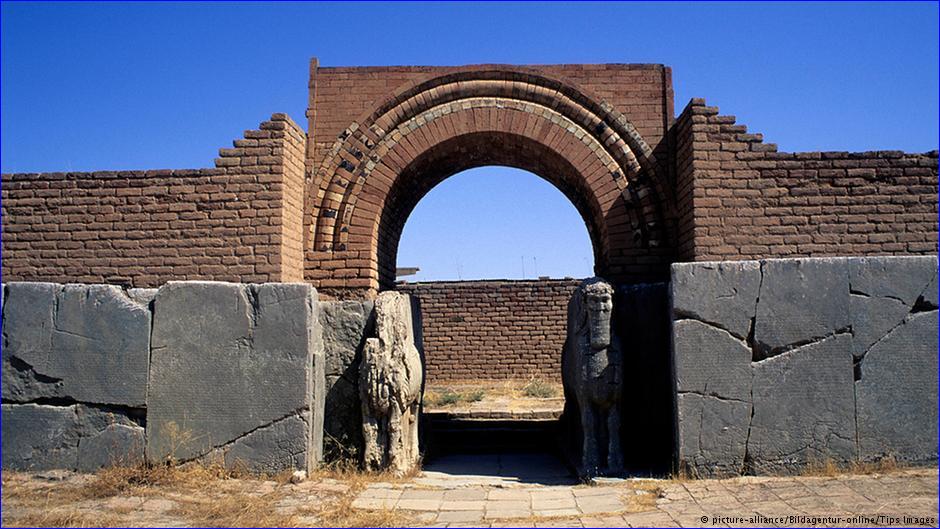 The United Nations' cultural agency Friday strongly condemned the bulldozing of the ancient Assyrian city of Nimrud in Iraq by Islamic State fighters, arguing that the militants group's "systematic" destruction of the site amounted to a "war crime." The destruction of Nimrud, one of Iraq's most historically significant archaeological sites, is the latest assault by ISIS against the region's cultural heritage, a campaign that has provoked anger from activists and scholars around the world.
"The deliberate destruction of cultural heritage constitutes a war crime," said Unesco's director general Irina Bokova in a statement. "I call on all political and religious leaders in the region to stand up and remind everyone that there is absolutely no political or religious justification for the destruction of humanity's cultural heritage," she said. Bokova said that she had alerted the U.N. Security Council and the prosecutor of the International Criminal Court as part of an effort to push the international community to put an end to the "catastrophe."
Bokova called for an emergency meeting of the U.N. Security Council late last month following ISIS' destruction of ancient artifacts in Mosul, the northern Iraqi city captured by the militant group last summer during their rapid takeover of swathes of the country and neighboring Syria. "This attack is far more than a cultural tragedy -- this is also a security issue as it fuels sectarianism, violent extremism and conflict in Iraq," Bokova said at the time, according to Al Arabiya.
Iraq's tourism and antiquities ministry announced Thursday that ISIS had bulldozed the ancient city, located south of Mosul. "In a new crime in their series of reckless offences they assaulted the ancient city of Nimrud and bulldozed it with heavy machinery, appropriating the archaeological attractions dating back 13 centuries BC," the ministry said in a statement, as reported by Reuters.
"These are not Assyrian artifacts, these are artifacts for all of humanity," Sanhareb Barsom, an Syriac Union party official in the nearby Syrian Hassakeh province, told the Guardian. "They are targeting a people as well as its history and culture. It's an attempt to end the existence of a people in their ancestral land," Barsom said. The Assyrian community has also come under attack by ISIS, which kidnapped more than 200 Assyrians in villages in the area last month.