ISIS Threatens Assyrians in Syria, Women and Children Evacuated
Posted 2015-02-03 21:47 GMT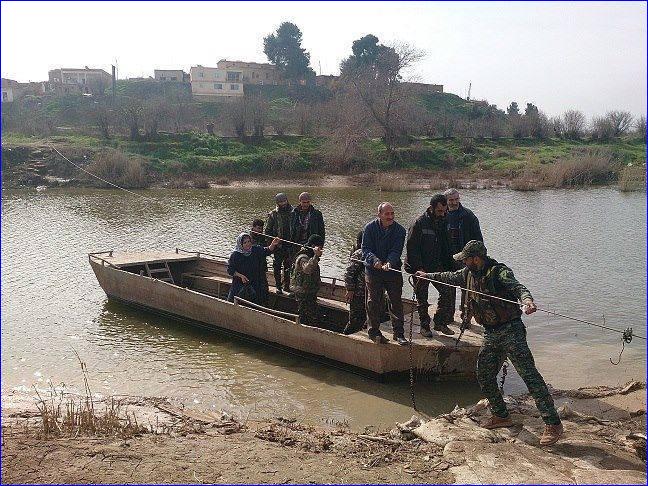 Hassake, Syria (AINA) -- Two days ago ISIS ordered Assyrians in the region of Hassaka to remove the crosses from their churches and to pay jizya (Christian poll tax), warning residents that if they failed to pay they would have to leave or else be killed. There are 35 contiguous Assyrian villages on both sides of the Khabur river, stretching for 80 kilometers from Hassaka west to Ras al-Ain.
On Sunday ISIS entered the village of Tel Hormizd (AINA 2015-01-31) and forced residents to remove the cross from the church. After ISIS left the town, the women and children were evacuated to the town of Um Gargen, directly north across the river, while the Assyrian men, who are armed, stayed to defend their town. Kurdish fighters from the YPG have also entered the town to protect it.
An Assyrian from Tel Talaa, 50 kilometers west of Tel Hurmizd, has been kidnapped. The residents Tel Talaa, which is on the southern bank, are also crossing the river to towns on the northern bank, which are mostly empty because the Assyrian residents have emigrated to the West.
In the village of Tel Tawil, located on the northern bank about 60 kilometers west of Tel Hurmizd Assyrian fighters successfully repelled an ISIS attack.
In Tel Hurmizd Assyrian fighters remounted the cross on the Church of St. Pithew, which had been taken down under threats from ISIS.
It is estimated that only 3,000 Assyrians remain in these villages, whose population once numbered over 35,000.