Assyrians in Sweden March for Genocide Recognition
Posted 2015-01-26 02:26 GMT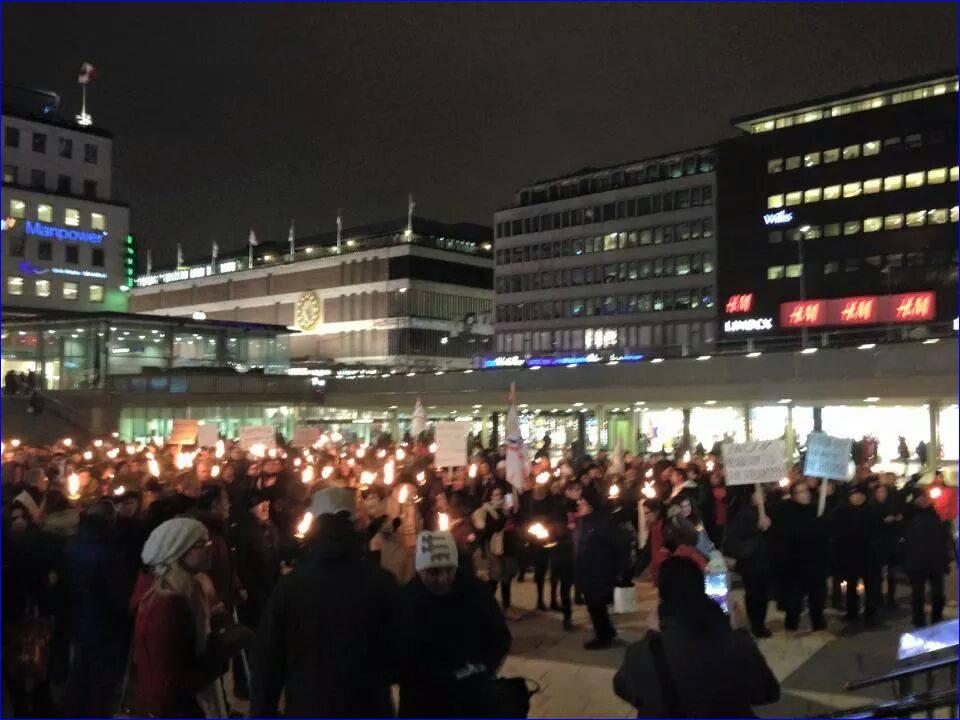 Stockholm (AINA) -- More than two thousand Assyrians marched for genocide recognition on Sunday in six cities in Sweden. The marchers held torches and Assyrian flags as they walked silently in Stockholm, Gothenburg, Norrkoping, Linkoping, Jonköping and Orebro.
The march was organized by the Assyrian Federation of Sweden and its affiliated organizations to commemorate the centennial anniversary of the Turkish and Kurdish genocide of Assyrians, Armenians and Pontic Greeks. The genocide occurred between 1915 and 1918 and claimed the lives of 750,000 Assyrians (75%), 1.5 million Armenians and 500,000 Pontic Greeks.
The genocide is called Seyfo (Sword) in Assyrian.
Related: Assyrian Genocide Monuments in the World
The slogan for the marches was "Hundred years of Turkish Denial -- a Shame on Humanity." Swedish media extensively covered the marches.
The Swedish parliament officially recognized the Assyrian genocide on March 10 (AINA 2010-03-12), 2010 but the current Swedish government is yet to adopt the recognition and make it part of official Swedish politics in its dealings with Turkey.
The event was the first of several to come during 2015 when Assyrians, Armenians and Pontic Greeks will commemorate the centennial year of the genocide perpetrated against them.