Assyrian Pastor Arrested Following House Raid in Tehran
Posted 2015-01-16 20:02 GMT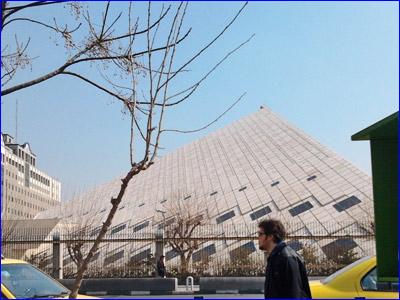 Interrupting a Christmas celebration, security officers from the Revolutionary Court raided the home of Pastor Victor Bet-Tamarz on 26 December in Tehran, Iran, and temporarily arrested everyone in attendance. Pastor Victor and one other man remain under arrest, although there is no further information as to their situation.
Each of the Christians present were filmed and told to identify themselves to the camera, stating why they were there and why they thought they were being arrested. Separating the men from the women, the agents proceeded to search each person present, confiscating Bibles, mobile phones and identification papers. Pastor Victor's home was also searched and his computer, mobile phones and books were seized.
Victor Bet-Tamarz is an Assyrian Pastor who was formerly officially recognised by the Iranian government. As an ancient community of modern-day Iran, Assyrian Christians have been officially permitted to worship in their own language, which is a form of Aramaic. However, Pastor Victor's church in Tehran has remained closed since 2009 after he refused to comply with regulations that demanded Assyrian church leaders ban non-Assyrians from attending and stop services in Farsi, the language of the Muslim majority.
As an officially recognised minority group in Iran, Assyrians are granted one parliamentary seat, currently occupied by Yonatan Betkolia, who estimates that today there are as few as 20,000 Assyrians in Iran.