European Assyrians Lobby EU for Relief for Assyrians in Iraq
Posted 2014-10-18 07:32 GMT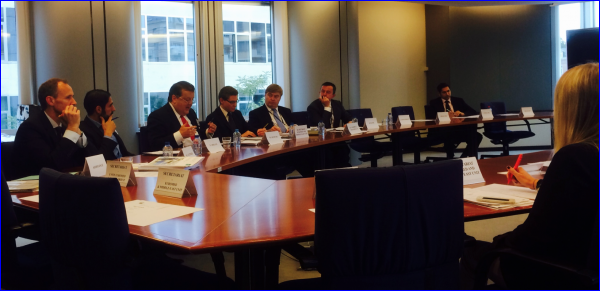 Brussels (AINA) -- Assyrian Federations of Europe are continuing their joint efforts to lobby the European Union on behalf of Assyrians of Iraq. On Thursday, October 16 a representative of the Assyrian federations, Mr. Naher Begrigo, attended a meeting in the EU-parliament in Brussels with the unions' permanent delegation for relations with Iraq, headed by Mr. David Campbell Bannerman from the UK.
Mr. Begrigo explained the current situation of the Assyrians in Iraq and laid out the demands of the Assyrian federations, which include increased and targeted humanitarian help and arming and training an Assyrian defense force.
Nearly half a million Assyrians live today in the EU, with the largest communities in Sweden and Germany.