August 30 Report on North Iraq -- Suicides, Squatters, Escapes
Posted 2014-08-31 03:28 GMT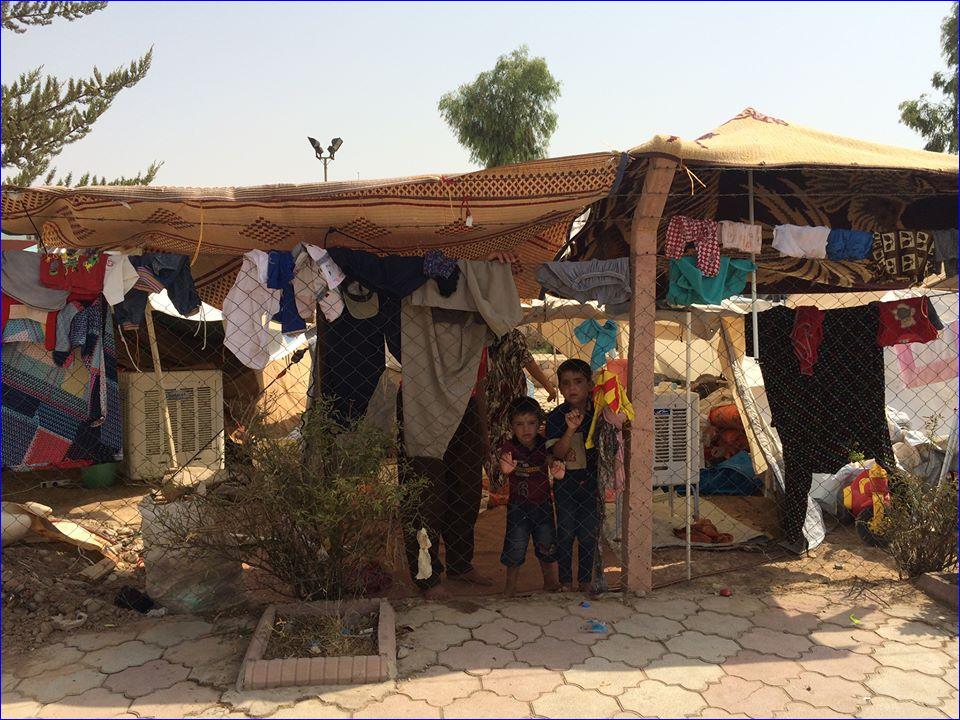 (AINA) -- The Hammurabi Human Rights Organization has issued its latest report, dated August 30, 2014, on the situation in North Iraq.
A joint delegation representing the Ministry of Human Rights in the federal government and the Hammurabi Organization succeeded in recording many of the abuses suffered by refugees from of Mosul, the Nineveh Plain and Sinjar, and who are now Arbel.
The delegation was briefed on the situation and the needs of the refugees, who have called for immediate liberalization of their villages from ISIS, the immediate delivery of wages and and social benefits of employees, the reissuing of lost identification cards and official documents, and financial compensation for material and other losses.
The delegation included Mr. Mujeeb Abdullah, head of monitoring at the Ministry of Human Rights and Ghazwan Yahya, Rafidh Nazim, Azhar Hamed Elias, the delegation included Hammurabi Organization Louis Marcus Vice President of the Organization and William Warda, Public Relations Officer.
Mosul
Most homes of university professors who fled Mosul are completely controlled by ISIS and were looted of all valuables, including furniture.
New families are appearing in many of Mosul's neighborhoods. ISIS are bringing Iraqi and non-Iraqi families from other cities and towns and placing them in the empty homes of the Christians, Yazidis, Shabaks and Turkoman.
There is a transfer of bodies in open cars every morning in Mosul, indicating a campaign to cleanse certain groups from the city. There is a high probability of the existence of mass graves for the bodies of citizens who are executed.
A large, crowded market has sprung up, and it is cynically called "Daash Market." There is much furniture and household items for sale, as well antiques, old cultural heritage goods and a large selection of mobile phones. All of the merchandise is stolen from homes abandoned by fleeing residents.
Families continue to suffer from lack of official documents after ISIS stripped them of everything. HHRO has appealed to the government to facilitate the issuance of new documents.
Concern is escalating among the refugees that they will not return to their homes before winter. Nearly all of the refugees do not have winter clothing to protect them from the cold and snow.
A number of women and girls who had been sold by ISIS were able to escape and some of them have arrived in the city of Dohuk. ISIS has abducted hundreds of women and girls and sold them in Mosul and in the Syrian city of Raqqa.
Many suicides have been recorded among the refugees, especially among the ones who were stranded in remote areas and who lacked food, water and shelter. HHRO confirmed the suicide of a Yazidi in Dohuk on August 29.
See all HHRO reports.
Translated from Arabic by AINA.