August 28 Report on North Iraq -- Looting, Homeless Children and Epidemics
Posted 2014-08-28 21:58 GMT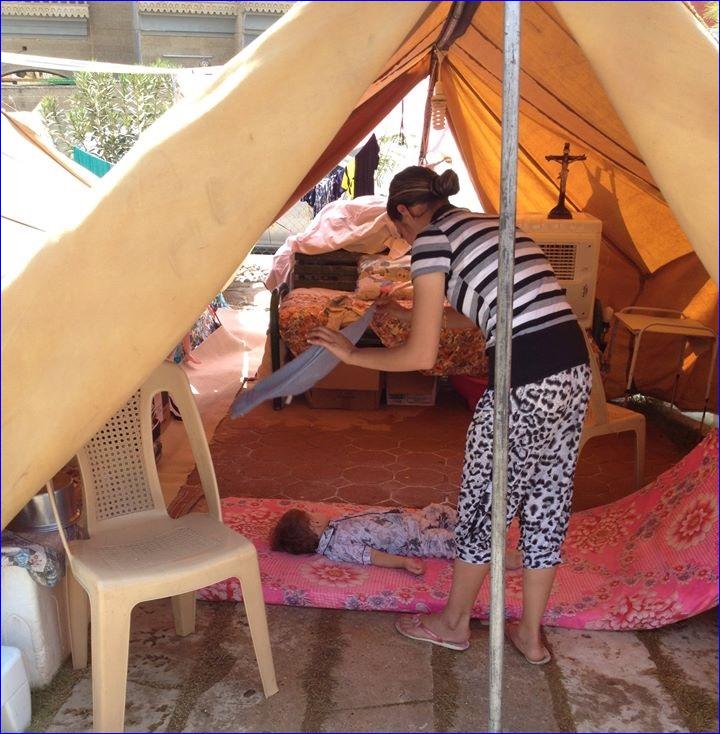 (AINA) -- The Hammurabi Human Rights Organization has issued its latest report, dated August 28, 2014, on the situation in North Iraq.
Many homeless children have begun to appear in Mosul. A 4 month old infant was found in a garbage dump.
ISIS seized all homes in Mosul belonging to Nineveh Province judges and some of these homes were granted to ISIS leaders for housing, others were closed and marked with "reserved for the State of the Islamic Caliphate."
ISIS is trying to recruit residents of Arab villages for looting the homes of Assyrians in the Nineveh Plain. Many have been recruited but many Arab residents of these villages have refused and have condemned the looting and any persons engaged in the activity.
Seven people were kidnapped by ISIS in Baghdede, among whom were young girls.
There are daily, organized robberies taking place in Baghdede, including looting of all auto parts stores, vehicles, tires, batteries, as well as large scale looting of home furniture.
The majority of refugees have now spent their money and they are now begging in the streets, particularly women.
The risk of disease and epidemic is extremely high in refugees camps, especially in halls and houses that are packed over capacity with refugees. Overcrowding is seen in church halls, schools and other areas.
See all HHRO reports.
Translated from Arabic by AINA.