Kurdish Leader: We Support Assyrians Defending Themselves
Posted 2014-08-19 21:41 GMT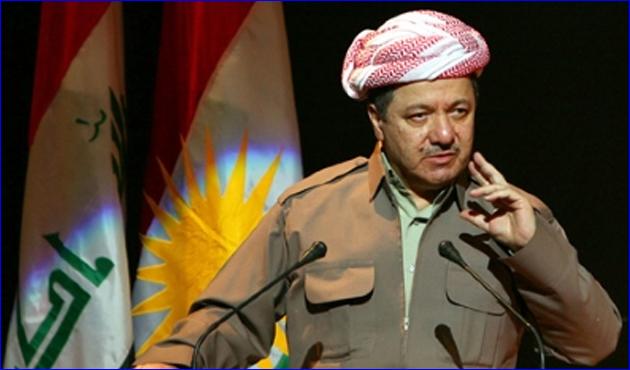 (AINA) -- Massoud Barzani, the President of the Kurdish Regional Government (KRG) in North Iraq, announced the KRG is ready to accept Assyrian Christian volunteers for the Kurdish forces, so that they may protect their homes and villages from the Islamic State (ISIS).
The announcement was made in a statement published by the presidency of the region, Monday evening, after meeting Lebanese Foreign Minister, Gibran Basil, who visited Kurdish and Assyrian leaders yesterday (AINA 2014-08-19).
The statement says the KRG will do "everything in its power" for the displaced Christians who have fled from ISIS attacks, and asks the Christians "not to think of emigration and leaving the country because the threat of terrorism is temporary and the terrorists will be defeated."
Mr. Barzani said "the people of Kurdistan, with all of its components/diversity, either will live freely and safely or will be annihilated together."