Muslim Iraqi News Anchorwoman Wears Cross in Support of Christians
Posted 2014-07-29 21:28 GMT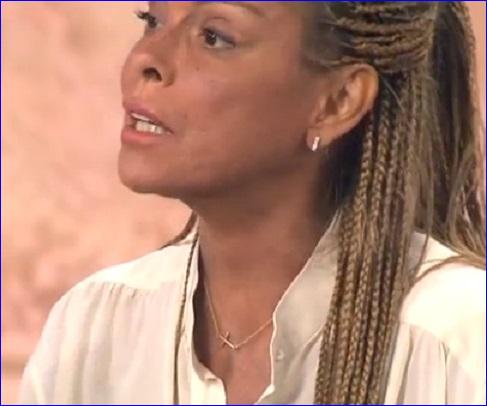 Beirut (AINA) -- An Iraqi news anchorwoman working for the Iraqi cable TV Sumaria, headquartered in Beirut, has begun wearing a cross in support of Assyrians/Christians in Mosul, Iraq. Dalia AlAqidi, a Sunni Muslim from Iraq, says that this as not a "religious initiative but an uprising against anyone trying to obliterate civilization...If I do not speak and others remain silent then as the saying goes 'He who is silent about justice is a mute devil.'"
Her initiative has received wide artistic support. She has contacted Iraqi artists to design lapel pins picturing the Cross and Crescent, symbolizing a civilization facing bleak darkness.
Dalia defended wearing the Cross, which is forbidden in Mosul, and has shrugged off threats already aimed at her. Writing on her facebook page, she said she already received calls from Saudi Arabia. "I started getting calls from Saudi Arabia on the wisdom of wearing the cross. I say to you people my issue is humanitarian, cultural, civilized, far from religion, and non-negotiable. I'm not trying to change anyone's religion."
In an interview with the Lebanese newspaper Al-Nahar, she says "What is the use of history and civilization, if we go backward, to the days of ignorance and backwardness, Christians are indigenous people of this land and we cannot continue if they are absent or the absence of any other Iraqi component...You, the penitential (Takfiris), the unbelievers, the polytheists, the apostates, and the decapitators, I am a simple human being defending the rights of my countrymen without checking their identity...Our religion is a religion of tolerance, and this political Islamic fascism made even moderate Muslims like myself ashamed of their faith and their community and fear pushes many to commit to silence, and I will not be silent about this injustice."